Complete Guide to Face Scrub
With our face scrub guide, you can find out everything you need to know before buying or using the product including how do you make a face scrub and what are the best facial scrubs. If you're ready to buy or want to see our selection, visit our face scrub page.
Face Scrub FAQs
How do you make a face scrub?
First gather nourishing ingredients. In order to create an exfoliating product, you need something to act as the physical exfoliator, like coffee grounds, oatmeal or sugar. These all help gently buff away any dead skin cells and smooth the texture and tone of your skin. Next add in your favorite moisturizing components into the mix, such as essential oils, lemon, honey, olive oil and almond oil. This will help hydrate the skin, leaving it soft and supple.
Mix everything together in a bowl and house in a small tub. Again, we recommend only using once a week to make sure you don't aggravate your skin. And remember, always patch test products to ensure they are suitable for your precious complexion.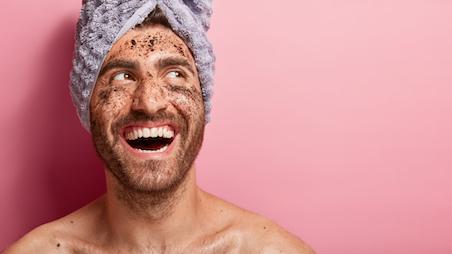 What are the best facial scrubs?
Discover our showcase of hundreds of the best facial scrubs in the beauty biz. From high-end luxury offerings to budget-friendly options, there's a face scrub to suit every skin type. Browse through top brands, such as Ole Henriksen, Florence by Mills, ELEMIS and Neutrogena. With a plethora to peruse, you're spoilt for choice when it comes to skin care exfoliating goodies.
Searching for cruelty-free options? No problem. Simply use our filters to refine your search to match your needs completely. No matter if you've got sensitive skin or a dull, tired complexion, there's a brand, product and store to suit you, here at Cosmetify.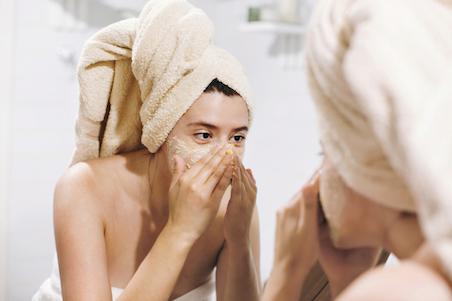 How do you use a face scrub?
Start with a makeup-free, cleansed face. Then choose which scrub you prefer depending on your skin type. Then take a small amount and smooth across dry skin, avoiding the delicate eye area. With clean fingertips gently massage the scrub across your skin and concentrate on the areas that need some extra attention – like the nose and forehead. Then it's time to rinse with lukewarm water and a face cloth. Pat your face dry and follow with your favorite serums and moisturizers.
Face scrubs offer mechanical exfoliation, which is a great way to remove impurities, while smoothing your skin in the process. Depending on your needs, you can find facial scrubs that can either boost brightness or even diminish dry patches. Wave goodbye to dull skin and hello to radiance!
How often should you use a face scrub?
Physical or mechanical exfoliation can be harsh on the skin, especially if you suffer with conditions such as eczema or rosacea. If that's the case, we recommend only using a face scrub once a week. For oilier skin types, try two or three times. How often you implement these products into your regular routine depends on how sensitive your skin is and how much you need to control the excess build-up of oils and sebum.
Face scrubs help unclog your pores and smooth out the texture of your skin. However, it's important to be gentle when physically massaging them across your face. You don't want to scrub too hard, otherwise you can end up with redness or irritations.