Skin Cleanser Guide
With our skin cleansers guide, you can find out everything you need to know before buying or using the product including what are the types of skin cleanser and what is the best cleanser for my skin type. If you're ready to buy or want to see our selection, visit our skin cleanser page.
Skin Cleanser FAQs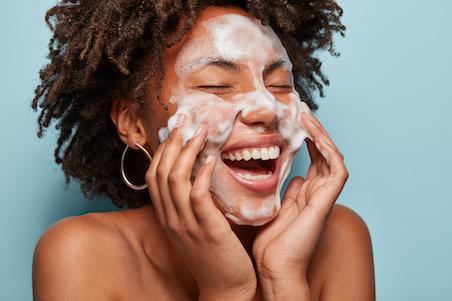 What are the types of skin cleanser?
They are plenty of different skin cleansers on the market, all depending on your skin concern, skin type and what benefits you want. Luckily for you, we showcase hundreds of cleansers so you can find the very best one for your routine. We have everything from cooling gel cleansers to nourishing creamy textures. Not to mention, the wide range of lotions, milks, bars, oils and foams.
To narrow down your search, simply refine by format to find the perfect consistency for your skin. It's important you find the best formula to suit your skin type as some textures are more hydrating or drying than others.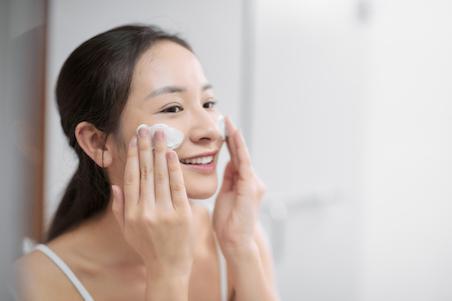 What is the best cleanser for my skin type?
To find the best cleanser for your skin type simply use our skin type drop down filter. This allows you to find a wide array of options to suit your skin exactly. You can then narrow down your search further with skin concern and ingredient preference. If you suffer with dry skin, a rich creamy cleanser helps deeply nourish, while gel cleansers are a great lightweight option for oily skin types.
For a more in-depth guide, check out our list of the best cleansers for your skin type, and don't worry - there will be a cleanser that can rehydrate, rejuvenated and refresh your skin in an instant. Discover the best cleansers at the best prices from the likes of REN, Sunday Riley, Kiehl's and Clinique.
Are skin cleansers safe for sensitive skin?
Yes, you can definitely find skin cleansers that are suitable and safe to use even on the most sensitive skin. We recommend using our ingredient preference filter to find either hypoallergenic, fragrance-free or dermatologically tested formulas. These options have been specially designed to be gentle on your skin, avoiding any known irritants. However, when testing new formulas, make sure you patch test beforehand to double check they are suitable for your skin.
With hundreds on offer, you're spoilt for choice. Discover kind-to-skin formulas from brands like Honest Beauty, Aesop, Kate Somerville and more. These sensitive skin solutions are the secret to good skin days. Use regularly to help calm, soothe and repair your complexion so you're left with healthy-looking, fresh-faced results.
How often should I cleanse my skin?
It all depends on your skin type. The rule of thumb is that you should cleanse your face two times per day, once in the morning and again in the evening. However, if you suffer with dry or sensitive skin this might be too much. So, instead try cleansing your face in the evening to remove makeup. Then in the morning use a gentle formulation followed by your favorite serums and moisturizers. Don't forget the SPF!
It's all about finding a skincare routine that works for you and your skin. But we do recommend washing and cleansing your face at least once daily as it's important to wash away any dirt or impurities that have built up. This is crucial if you've been working out at the gym or if you live in a city with high pollution as this can take its toll of your complexion.