Ultimate Face Wipes and Pads Guide
With our face wipes & pads guide, you can find out everything you need to know before buying or using the product including can you put face wipes in your hand luggage and can you get exfoliating face pads. If you're ready to buy or want to see our selection, visit our face wipes and pads page.
Face Wipes and Pads FAQs
Can you put face wipes in your hand luggage?
Face wipes are entirely suitable to transport in carry-on hand luggage as they are not classified as liquids and do not fall under the gels, liquid or aerosols restriction, according to the TSA. Better still, you do not have to place face wipes in a clear plastic bag when checking through airport security. You are able to carry as many face wipes, wet wipes, antibacterial wipes and baby wipes as you like in your hand luggage.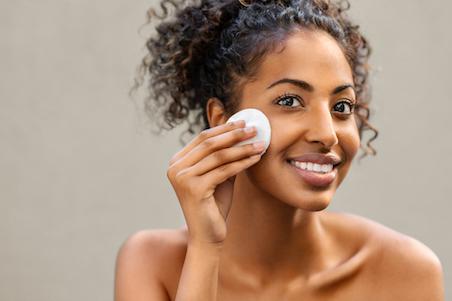 Can you get exfoliating face pads?
Yes! Exfoliating face pads are a great way to cleanse skin and work particularly well for acne-prone skin types and uneven skin tone. Typically, exfoliating face pads are saturated with either alpha-hydroxy acids (AHAs) or beta-hydroxy-acids (BHAs). These two types of ingredient are great when it comes to exfoliation as they work to brighten and smooth skin and fade dark spots and blemishes. It is suggested that exfoliating face pads can be used up to two times a week.
If you're looking to shop exfoliating face pads, check out the likes of NIP+FAB, Elizabeth Arden, CosRx and Rodial for some cult-favorites.
Can you use face wipes anywhere on your body?
Generally, face wipes can be used anywhere on the body. As face wipes are specially formulated for your face, they tend to be more gentle and kind to skin, making them suitable to use on other areas too. However, face wipes on the body are best used as a quick fix. For example, if you are camping, late for work after a morning workout or out in hot and humid weather, face wipes can be used to freshen up as they help to temporarily remove sweat, oils, dirt and grime from the surface of the skin.
Face wipes should not be used as a replacement for body cleansers or showers. You should continue to cleanse skin daily with a shower gel or soap.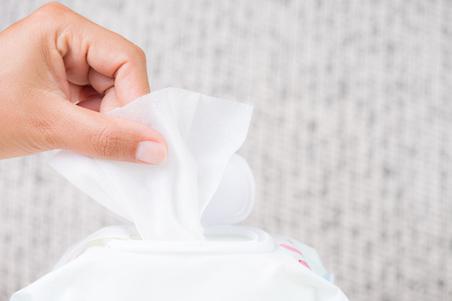 Are face wipes good for your skin?
Face wipes are generally okay to use as a first step in your skin care routine, but it is still recommended that you use a facial cleanser or exfoliator after. This is because face wipes aren't totally effective at cleaning skin and getting rid of the dirt, oil and stubborn makeup on your face. In fact, very few face wipes utilize ingredients that can break down oil and makeup completely, meaning that you are essentially smearing bacteria and gunk around your skin and deeper into your pores. In the long run, this can cause irritation, inflammation and breakouts.
Furthermore, many face wipes are laced with harsh ingredients that can throw off pH levels and strip the skin of natural oils. Eventually, this can lead to irritation and redness, especially for sensitive skin types. Not to mention, over time the rubbing and irritation from face wipes can cause premature fine lines and wrinkles.