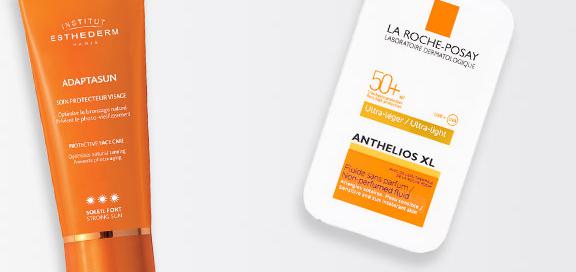 Sunscreen & Self Tan Sale
Sunscreen & Self Tan Sale
Our page of sunscreen offers, discount sunscreen and self tan sales let you look after your skin without sacrificing too much holiday money - have a browse and you'll be beach-ready in no time. Read More
41 products found
Sunscreen & Self Tan Sale
There is never a bad time to protect your skin from the sun. Even in winter those UV rays can cause certain amounts of damage – so why take the risk?
We get it: no one wants to spend and spend on sun lotion, especially if you need the stuff all year round (say hello to SPF moisturizer). How will you afford all your other skin care?! That's why we're here to keep you up to date with all the latest discounts.
You don't need to worry about missing out on a tan, either. Our sunscreen and self tan sale lets you look after your skin without sacrificing that bronzed complexion. Just choose yourself a tanning product from our range and you'll be looking beach-ready in no time.
Cosmetify want to help keep your skin happy at the best prices, whatever the weather, so go get your glow on and stock up on sun care today. And don't worry – you'll definitely still be able to afford that poolside sundae.
Sun Cream & Fake Tan Offers Features