Neogen
Discover the Neogen collection of skin cleansers, face oils & serums, face wipes & pads and much more. Remember to add a sale alert so that you don't miss out on their offers and discount codes.
5 products found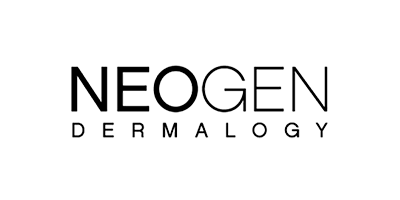 Neogen are the true embodiment of natural skin care. The revolutionary brand marry the advances of modern science with the boundless healing power of nature to create skin care that actually works.
Whereas other brands focus on the present, Neogen are all about capitalising on future trends and patterns: their entire range is completely future-orientated and is centered around how skin care and human innovation is set to evolve. They don't limit their conclusions solely to skin care, they consider lifestyle and natural ingredients in their decisions to design top-of-the-range products that make a tangible difference.
Every product, whether it's a night cream, refreshing serum or peeling mousse, has been specifically formulated to deliver optimum results with unrivaled efficiency. Thoroughly tested and rigorously researched, a dedicated and knowledgeable team make sure each product is made with the finest ingredients and cutting-edge technology.
Whilst the pioneering brand may be renowned for their intricate formulas, their inclusivity is the quality that has attracted a huge following: they have tailor-made remedies to target acne, signs of aging and have potent formulas suitable for all skin types.
Explore the forward-thinking brand here on Cosmetify and discover skin care made with care, precision and expertise.
Why We Like Neogen
"If you're sick of outlandish marketing campaigns and tacky gimmicks for empty products, let us introduce you to skin care that actually works. Neogen are all about effective products that make a tangible difference, providing intricate formulas tailored to combat acne, aging and oily skin. "
Luke Chapman
Where is the best place to buy Neogen products online?
A range of Neogen products are available to buy online from US stores, such as Selfridges.
From skin cleansers, face oils & serums, face wipes & pads and much more, you can easily find everything you're looking for here at Cosmetify. We go the distance and compare prices across the web to help you find the best, cheapest place to order your favorite products. We even show you shipping costs so there's no shock once you get to the checkout.
Is your favorite Neogen product out of stock? Don't panic, simply sign up for an alert and we'll let you know the second it's back.
Frequently Asked Questions about Neogen
Should I shop their products if I am going mineral oil-free?
Some of their products contain mineral oil. Avoid them by using our site filters.
My skin is quite sensitive, are Neogen hypoallergenic?
Some of the products in the Neogen range are classed as hypoallergenic (or less likely to cause allergic reactions). These are clearly marked on product pages.
Lots of negativity surrounding parabens lately, do they feature in these product?
As there is a growing concern about their inclusion in cosmetics, Neogen have a selection of paraben-free products (use our filters to see them)