Ultimate Guide to Hand and Nail Cream
With our hand & nail creams guide, you can find out everything you need to know before buying or using the product including how do you apply nail cream and do hand and nail creams help nails grow. If you're ready to buy or want to see our selection, visit our hand and nail cream page.
Hand and Nail Cream FAQs
How do you apply nail cream?
Make sure your hands and nails are clean. If you want to shape or buff your nails, do this before applying any solutions. Then take a small amount of the cream and gently massage onto the tip of your fingers, across your nails and into the cuticles. This helps protect, nurture and care for your nails, especially if they are feeling brittle or weak after your latest manicure. If there's any excess cream massage into your hands and wrists.
Use whenever your hands and nails feel dry, but for best results apply before bed so the cream can soak into the skin whilst you sleep. In the morning your hands will feel soft, smooth and oh-so-supple.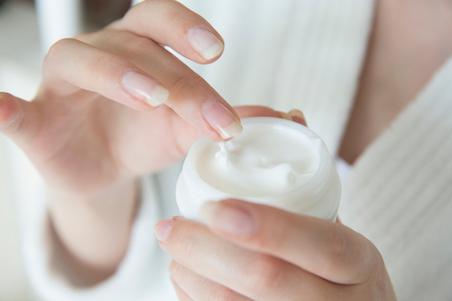 Do hand and nail creams help nails grow?
Ensuring your nails are strong and healthy is the key to growing them fast. Hand and nails creams can help by adding a much-needed dose of moisture, which can prevent dry and brittle nails. Formulas enriched with nutrients and vitamins keep your fingertips in tip top condition, which encourages nail growth.
However, to grow your nails you should also try to avoid wearing falsies, such as glue-on fake nails or acrylics. It's also important to keep your nails neat and tidy, by trimming, filing and buffing them often. You can also add nail strengthens to your routine to harden your nails and promote regrowth.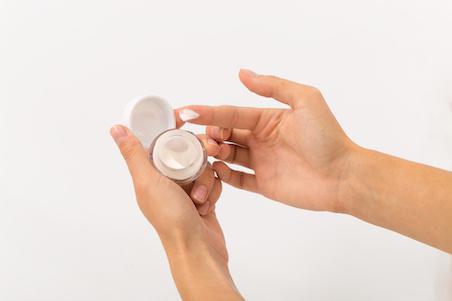 Can I use normal hand cream on my nails?
Specially designed hand and nail creams help improve the strength and health of your nails. However, it's important to look at the different ingredients in each formula. Hand creams that contain things like vitamin C, coconut oil, jojoba oil, beeswax and honey will encourage nail regrowth. Of course, a lot of hand and nail creams combine ingredients to help both your skin and nails.
To find a range of hand and nail creams, browse through our huge collection here at Cosmetify. Discover nutritious nail solutions, handy manicure kits and deeply hydrating lotions all in one place.
What are the best hand and nail creams?
The best hand and nail creams are the ones which have a plethora of nourishing goodies. They help restore your nails, cuticles and hands and are particularly beneficial after wearing acrylic or false nails for too long. At Cosmetify, you can choose from a wide collection of hand and nail creams from an array of leading brands, including Caudalie, Nuxe, ELEMIS and Weleda.
To find the best fit for your fingertips, use our drop-down filter system. This helps you refine your search by brand, format, nail concern and ingredient preference. You can even sort by price to find budget-friendly options for your nail care routine.