Guide to Nail Clippers
With our clippers guide, you can find out everything you need to know before buying or using the product including how do you use nail clippers and what are the best men's nail clippers. If you're ready to buy or want to see our selection, visit our nail clippers page.
Nail Clippers FAQs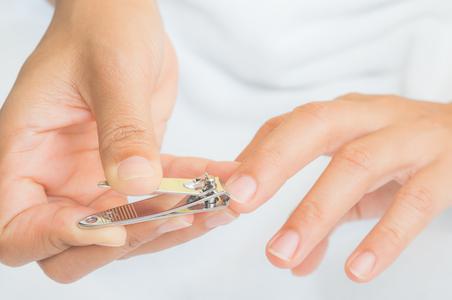 How do you use nail clippers?
There are two ways to use nail clippers; to trim your fingernails and to cut your toenails. Depending on the nails you wish to cut, you will need to use the correct clipper.
If you are trimming your fingernails, the clipper will be slightly smaller in size and boast a cutting edge that's curved inwards to match the shape of your nail. Open up the clippers by lifting and rotating the lever. Hold the clippers in your hand and place the fingernail in between the two cutting blades. Try to avoid clipping nails straight across in one go, as this can cause the nail to split and become brittle. Instead, hold the clippers at an angle and clip one small bit at a time, working from one edge of the nail to the other. To cut, gently squeeze down on the lever until the blades clip the nail off. Be careful not to cut your nail too short as this can not only be painful but also lead to infection.
Toenail clippers are usually stronger and larger in size. Unlike fingernail clippers, they have a straight cutting edge. Open up the clippers by swiveling the lever and place the toenail you wish to cut in between the blades. This time, you do want to cut the nail in one straight line, just past the skin of the toe. This will prevent ingrown toenails and infection. To clip off the nail, simply squeeze down on the lever with your thumb.
What are the best men's nail clippers?
When it comes to nail clippers for men, you're going to want something that will cut anything from thick and strong nails to broken, irregular-shaped nails, all whilst leaving a professional finish. Luckily, there are plenty of men's nail clippers available that do just that.
Some of the best men's nail clippers come from the likes of Elegant Touch, who in fact offer a clipper range headed by no other than Ben Cohen. Other brands offering top-of-the-range clippers include Mavala, Tweezerman and Brushworks.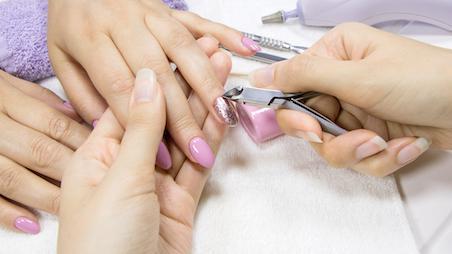 Can you cut acrylic nails with nail clippers?
Acrylic nails can be cut with nail clippers. In fact, nail clippers are probably the best and easiest way to trim acrylic nails when at home. It is recommended that you cut the acrylic nail once it is fixed onto your natural nail as this will stop it from cracking and splitting diagonally. You're going to need a larger nail clipper and should cut the acrylic nail in three steps. Start by taking the clipper and like normal, open it by swiveling the lever. Clip the acrylic nail at one side, before then clipping the middle and finishing with the other side. Working in small steps like this will prevent the acrylic nail from cracking, while also allowing you to create your desired nail shape.