French Manicure Nail Polish and Sets Guide
With our french manicure guide, you can find out everything you need to know before buying or using the product including how do I do a French manicure on short nails and what is a French manicure. If you're ready to buy or want to see our selection, visit our french manicure nail polish and sets page.
French Manicure Nail Polish and Sets FAQs
How do I do a French manicure on short nails?
You don't need super long nails to achieve a cool, French manicure. Repeat the same process of applying a base coat and the color to the nail. Then when adding the white tip, be careful not to make the line too thick if you're working with shorter nails. You can always remedy any mistakes with a nail polish remover pen.
If you want to change up your look, why not add some false nails into the mix? You can find false nails which already have a French manicure design, or you can create your own at home with our range handy French manicure products.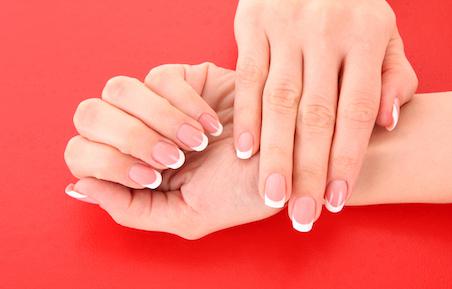 What is a French manicure?
A French manicure is a timeless, versatile nail design that beauty lovers enjoy recreating when they want a budget-friendly salon look. It uses two tones, usually a white tip and clear base coat, to create a sleek design which suits everyone no matter your style. To achieve a French manicure, you need at least two different shades, a clear topcoat, nail polish remover and, of course, a steady hand.
Here at Cosmetify, we have everything you need to achieve professional-looking results in the comfort of your own home. Browse our collection of French manicure nail products, including polishes, base coats and even false nails.
How do I do a French manicure?
A French manicure offers a chic, classic nail look that flatters all styles. Plus, it's super easy to achieve at home. First you need prep your nails by removing any old polish and clipping, filing and buffing to your desired nail shape. Then add a base coat to your nails, allow to dry and apply a second coat of pale pink, clear or a bold pop of color.
Once the varnish is dry, paint the tips of your nails with white polish using a steady hand. If you accidentally get polish on the skin, clear up with nail polish remover. To finish everything off, add a clear topcoat. This helps your at-home French manicure last longer and adds a shiny finish to your look.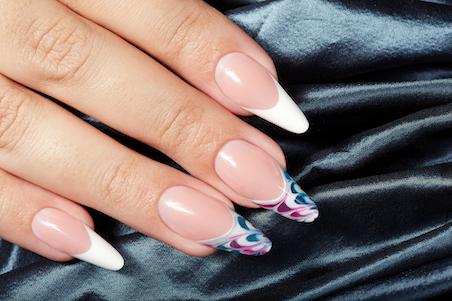 What are some different French manicure designs?
When recreating a French manicure design, you don't need to stick to the white tip, instead you change this color for a fun, cool twist on a classic look. Think bold neon shades for festival season or pastel hues for summertime. Simply repeat the same process with a clear base coat and then add your favorite color to the tip.
If you have a steady hand you can also change the shape of the tip, whether wavy, angled or even reversed. These exciting takes on an old school nail look are big on the catwalks, across Instagram and even with A-list nail artists. Recreate your favorite styles at home with our huge collection of bold, beautiful nail polishes.