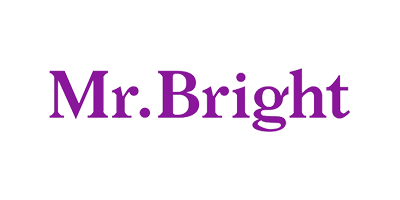 Mr. Bright
Sorry, we currently have no products for Mr. Bright at this time. Sign up for updates below.
On first glance, Mr. Bright appears the beginning to a well-known song from the nation's favorite Vegas-based post-emo band. In actual fact, it's also a leading brand within the teeth whitening industry, a sector that continues to grow and expand. The brand, founded by Australian duo, Hamish Buckley and Simon Hill, is a genuine pioneer in this market, frequently trialling new ideas and methods so as to guarantee exceptional results.
The brand has become a bona fide success since it was founded, growing in popularity due to a hydrogen peroxide-free formula that balances its whitening power against its intrinsic gentleness on particularly sensitive teeth and gums. The Mr. Bright team works tirelessly to provide a formula which gradually improves the strength and appearance of your teeth, a refreshing contrast to the quick fix promised by other, comparable companies.
Instead of hydrogen peroxide, Mr. Bright have concocted a unique formula of glycerine, sodium bicarbonate and cranberry to clean and dissolve plaque. Better still, the brand's impressive gallery of products is only enhanced by an ethos that prioritizes vegan and non-GMO approaches.