Guide to Beard Shampoo and Conditioner
With our beard shampoo & conditioner guide, you can find out everything you need to know before buying or using the product including how often should I apply them and can a shampoo or conditioner replace a beard oil. If you're ready to buy or want to see our selection, visit our beard shampoo and conditioner page.
Beard Shampoo and Conditioner FAQs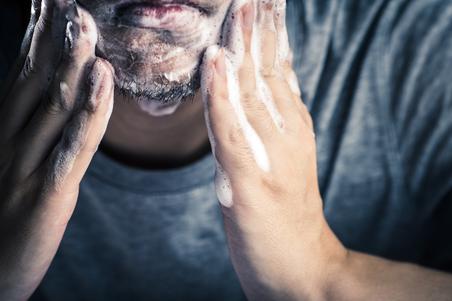 How often should I apply them?
Much like shampoo and conditioners for your hair, the beard alternatives are best used 2-3 times per week. A recommended guideline would be to wash your hair one day, your beard the next. Washing your beard every day strips it off its natural oils and negates the purpose of a supreme beard care routine.
If your beard is feeling especially itchy and scraggly, it may be a good idea to up the ante in the first few weeks until you get pristine facial hair.
After a month or two, you can limit your dosage to just once a week until your beard is of optimum condition.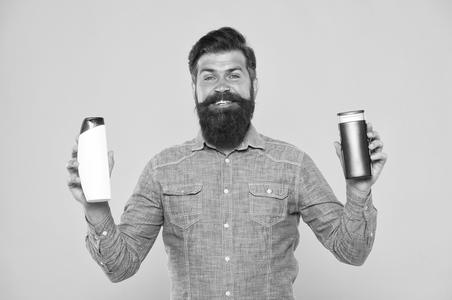 Can a shampoo or conditioner replace a beard oil?
To put it simply: no. A beard shampoo or conditioner is not a replacement for a beard oil, they're best used when complementing each other in your beard care routine. A beard oil is comprised of an entirely different complex formula to a beard shampoo - it would be like replacing a hair conditioner with a styling pomade.
Most brands tailor their shampoos, conditioners and beard oils to complement each other, so when completing a high-quality selection, it's best to go with the same brand.
Do I need both a shampoo and conditioner?
Some beard shampoos have enough nutrients and essential oils to do the work of both a beard shampoo and conditioner, though we recommend using them together. Ultimately, the two have different purposes: shampoos are designed to cleanse your beard whilst maintaining its natural oils, whereas a conditioner is made to nourish, soothe and moisturize.
The two work best in tandem with each other. A shampoo works much better alongside a conditioner and vice versa, so we suggest you combine the two for optimum results. We offer a vast collection of shampoos and conditioners, catering to every beard type and style.
Why do I need a beard shampoo or conditioner?
It depends on what you want your beard to look and feel like. Some men are happy with an unkempt and untamed beard, in which case you may not need either. However, if you like your beard to feel soft and look thick, we suggest you use one. We have a wide range for you to choose from, each tailored to different beards.
If you want to add thickness to a patchy beard, you're best off with a thickening shampoo that provides a thick and full appearance. Conditioners are best to soften your facial hair and add a silky-smooth touch. Together, shampoos and conditioners leave your beard looking luscious, give it a thorough cleanse and protect it from environmental pollutants.
How do I apply a beard shampoo or conditioner?
First and foremost, shake the bottle thoroughly. Squeeze a penny sized amount into the palm of your hand then rub your hands together until you get a rich, soapy texture. Gently massage the shampoo or conditioner into your beard, making sure you penetrate the surface and deeply nourish each follicle.
Typically, you should leave the substance in your beard for five minutes, so make sure you allow enough time in the morning rush. Once you're sure you beard has fully absorbed the nutrients, rinse off and pat down with a towel.
If you really want to ensure each follicle is cared for, use a high-quality beard comb or brush to manoeuvre through your facial hair.