Complete Guide to Beard Oils, Balms & Waxes
With our beard oils, balms & waxes guide, you can find out everything you need to know before buying or using the product including what's the difference between beard balm, beard oil and beard wax and how do you use beard oil. If you're ready to buy or want to see our selection, visit our beard oils, balms & waxes page.
Beard Oils, Balms & Waxes FAQs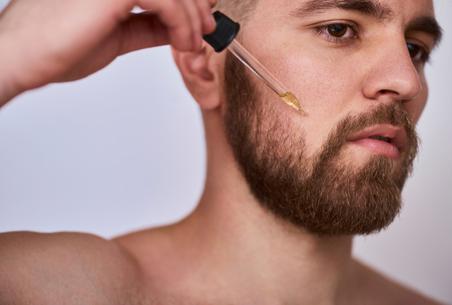 What's the difference between beard balm, beard oil and beard wax?
The three products are often cited together, but they all definitely bring something new to the table. Over at the Beauty Hub we discuss the main differences between beard balm and beard oil. But in short, the main difference is that balms are more of a leave-in conditioner for keeping your longer, coarse beards looking healthy. Beard oils are liquid formulas, used to nourish shorter, new beards. And beard wax helps you style the hair and provides a longer holder.
How do you use beard oil?
Ensure your beard is clean and product free. Then take a couple drops of your chosen beard oil in your palms and rub together. Then using your hands evenly massage and distribute the oil along the sides of your beard and repeat down the front. To tame facial fuzz, take a beard comb or brush and groom as desired.
Oils help improve the luster of your locks, offering tons of hydration to parched faces. They also help minimize that pesky itch caused by growing out your facial hair. Better still, beard oils smooth the hair to make it all the more manageable. Whether you're searching for the best beard oils to sort you out in Winter or want a lightweight option for Summer, we have everything you need here at Cosmetify.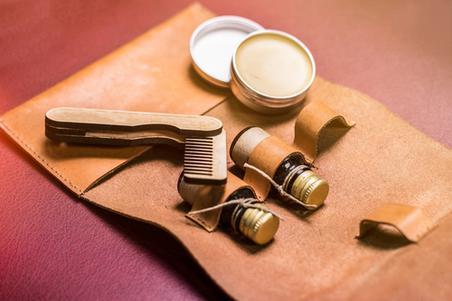 How much beard wax should I use?
It all depends on the length and thickness of your facial fuzz but scoop a small, dime sized amount out of the pot and warm in the palm of your hands. Warming up the wax is an important step in the process, otherwise it can leave residue behind on the hair. Then massage evenly throughout your beard, starting at the sides and then across your mustache and your chin.
To create a more refined style, take a beard comb to evenly distribute the product through your hair. Style as you like and then go about your business. Just remember you can always add more if needed!
Does beard growth oil work?
Whether you're starting your beard journey from scratch or trying to fix a patchy beard, growing facial hair can be a tricky and lengthy process. And while beard growth oils can't promise your hair will grow any faster, it does make the hairs on your chin look and feel healthier and less prone to breakage. Not only does it help hairs appear thicker, but also improves the skin under the beard. This prevents irritations, such as itchiness and redness. Lookout for beard oils that have essential oils such as, jojoba oil, almond oil and tea tree oil, for a nourishing solution.
Our top tips for growing a beard champion cultivating good grooming practice. This includes beard oils, which help make your hair easier to maintain, leaving the hairs softer and conditioned.