Ultimate Beard Combs & Brushes Guide
With our beard combs & brushes guide, you can find out everything you need to know before buying or using the product including how to comb a beard and is it better to use a beard comb or brush. If you're ready to buy or want to see our selection, visit our beard combs & brushes page.
Beard Combs & Brushes FAQs
How to comb a beard?
To get the best results, gently squeeze 2-3 drops of a beard oil onto your comb before you comb through. Using a comb is the opposite of a razor; you should comb through with the grain, making sure to get the teeth between each follicle. Go over it once again to get any bits that you previously missed, and then rinse off the comb of any small hairs or dirt.
For longer beards, pick a comb that has wider gaps between the teeth for a firmer and sturdier grip. Apply 4-5 drops of beard oil and comb upwards and away from your face to fluff out the beard. Finally, groom the beard back in with precision and style, then tidy up any loose ends.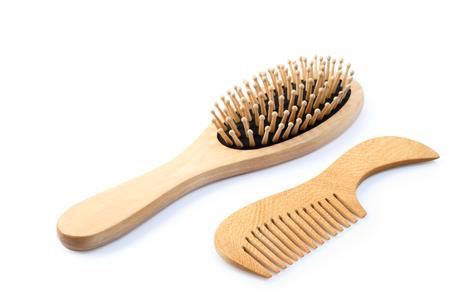 Is it better to use a beard comb or brush?
Whether you use a comb or a brush depends entirely on your facial hair. If you have a thick, bushy beard then a nimble and lightweight comb may not be as effective as a strong, durable brush. Conversely, finely sculpted facial hair requires a compact, intricately designed comb to carefully preen and caress each follicle.
It is possible to tweak your beard using a comb, especially if you're someone who spends a lot of time perfecting its look. A deluxe wooden comb allows you to sculpt your beard in whatever shape you wish, though this is best for someone who's a grooming expert. For those new to beard care, we suggest a reliable and long-lasting brush to get you on your way.
How do I find the right comb?
It can be tempting to just purchase the first brush or comb you see, regardless of its price, quality or durability. Whilst we understand this approach, a cheap, poorly made comb or brush will just need replacing in a few weeks, and who wants that hassle? It's more time and cost effective to invest in a high-quality comb or brush that you can rely on for years.
As well as negatively impacting your time and bank balance, a sub-par comb can damage the long-term health of your beard follicles and cause constant irritation. We suggest buying a high-quality wooden comb for optimum results; they are sleek and stylish, easy to manoeuvre and have smooth, round edges.
How often should I brush or comb my beard?
How often you brush or comb your beard depends on you and your beard. If you have thin stubble or slick facial hair, you can probably get away without brushing it for a few days, especially if you have no real exciting plans. However, if your beard is luscious and thick, it requires a little bit more attention.
We recommend brushing a thick beard every day to keep it looking tidy. The more often you brush it, the more malleable it is; it's much easier to keep your beard in shape with regular and consistent care.
The feeling of brushing your beard is extremely satisfying, and that feeling is enhanced with a superior brush or comb.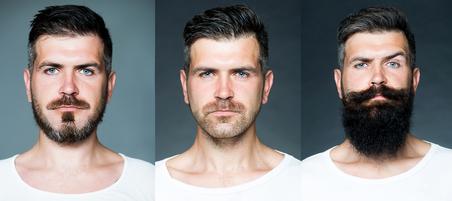 Do I need a beard brush?
Some men pride themselves on having unkempt and untamed beards, but if you want your beard to look and feel its best, we highly suggest you invest in a premium beard brush. The difference between a cheap beard brush and one of supreme calbre is vast; a poorly made brush tugs at your and causes pain and irritation, whereas a deluxe brush lets you effortlessly sculpt your facial hair.
A compact and lightweight beard brush is ideal for when you need to touch up your facial hair before an important meeting or a first date. A suitable brush transforms your beard from messy to neat and slick in just a few strokes - there are few more satisfying feelings than thoroughly tidying up your facial hair.