Highlighter Palettes Guide
With our highlighter palettes guide, you can find out everything you need to know before buying or using the product including what is the best highlighter palette for me and what's in a highlighter palette. If you're ready to buy or want to see our selection, visit our highlighter palettes page.
Highlighter Palettes FAQs
What is the best highlighter palette for me?
There are plenty of dazzling highlighter palettes to suit every skin tone and every makeup style. Search for palettes that include glowy golden shades, iridescent pinks and cute champagne pops of color. These shades look fabulous on everyone and can be mixed and matched to find your perfect hue. Pick the best highlighter palettes from big beauty brands like Hourglass, Anastasia Beverly Hills, Benefit and Revolution.
At Cosmetify, you can find these impressive brands and many more with a few simple clicks. Refine your search by coverage, finish, format and ingredient preference. No matter your budget, there's a highlighter palette which can seamlessly slot into your makeup collection.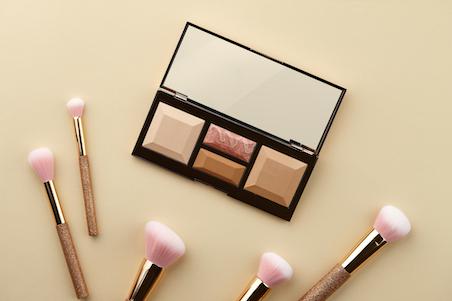 What's in a highlighter palette?
A highlighter palette includes two or more shades of highlighter. Whether it's creating a dazzling shimmer or a goddess glow, highlighter palettes work for all makeup styles. Some palettes also include a mirror and handy travel-sized makeup brush so you're always ready for makeup top-ups no matter where you are.
Contour and highlighter palettes are ideal for traveling as they have everything you need in one compact case. This not only helps you save space in your makeup bag, but it's the perfect way to save the pennies in the long run with multiple shades that suit you all year long.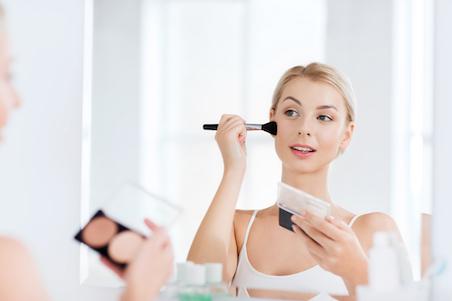 How do you use a highlighter palette?
Make sure you have the perfect highlighter brush, whether it's a fan makeup brush or a big, fluffy powder brush. Then twirl your brush in the palette across your favorite shade and then lightly swipe over the areas you want to define and highlight. Either use one shade from the compact or swirl your brush over all the shades for a unique finish.
Apply the highlighter across the tops of your cheekbones, down the bridge of your nose, under the brow bone and on the cupid's bow. By highlighting these areas of the face, you can create a glowy, glam finish that's perfect dressed up or dressed down depending on the occasion.
What formulas do highlighter palettes use?
Highlighter palettes use cream or powder formulas. However, they can have all different finishes, formats and coverages. Whether it's just highlighters or a combination of contour and concealer too, we recommend sticking to a formula that suits your skin type. Cream formulas are perfect for dry skin and are easy to blend, whereas powder products are great for oily skin as they give you more coverage and a higher color payoff.
Sculpt and define the face with a variety of makeup palettes here at Cosmetify. To refine your search further, use our drop-down options such as ingredient preference or finish. With this you can find highlighter palettes that are vegan-friendly, as well as formulas free from nasties, like parabens, sulfates and phthalates.