Ultimate Contour Palettes Guide
With our contour palettes guide, you can find out everything you need to know before buying or using the product including what is the best contour kit for beginners and what is in a contour kit. If you're ready to buy or want to see our selection, visit our contour palettes page.
Contour Palettes FAQs
What is the best contour kit for beginners?
If you're a newbie to the contouring world, we recommend sticking to a contour palette with a minimal number of shades. These palettes are easy to use and don't require hours of buffing and blending. Simply follow the individual instructions to achieve a flawless, sculpted finish.
At Cosmetify, we have some of the best contour palettes for beginners with fan-favorites from Smashbox, Max Factor, ICONIC London and Sleek MakeUP.Discover you favorite brands and more with our drop-down filters. Whether it's coverage, format or ingredient preference you can easily refine your search in a few clicks. This is perfect for finding cruelty-free options, as well as matte and dewy formulas.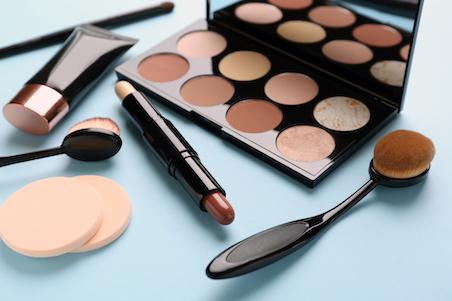 What is in a contour kit?
A contour kit is your cheat-sheet to a sculpted, chiseled complexion. They include a range of shades to contour, highlight and bronze your face. There are a plethora of kits and palettes for you to choose from, with different shades to suit your skin tone. Whether it has three shades or nine, you can easily mix and match your favorites to fit your complexion perfectly.
Some contour palettes also come with a brush, as well as a mirror. These are perfect for traveling as you have everything in one handy kit, rather than lots of individual products. Contour palettes are also a budget-friendly option, suitable for every beauty lover no matter your skill set.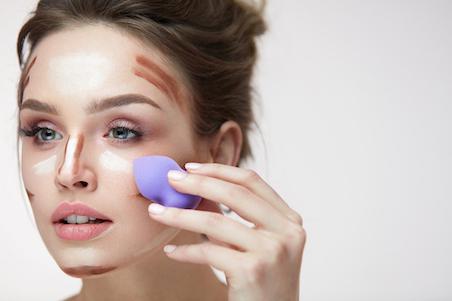 How do you use a contour palette?
Start with your foundation and concealer as you normally would. Then with the darker contour shade use an angled makeup brush to apply the product under your cheekbones, along your forehead and the jawline. Blend into the skin using a damp beauty sponge, a buffing brush or a stippling brush.
To highlight your face, apply the lighter shades on the tops of the cheekbones, down the bridge of the nose and on the chin. A contour palette often has two or more shades, which means you can blend colors together to find the perfect match for you skin tone. This is the best way to create shadows and light to sculpt and define your face.
Should I get a cream or powder contour palette?
This all depends on your skin type, your makeup concern and even the time of the year. Cream contour products are best for dry skin types. They have a more natural looking finish and help you achieve a soft sculpted look in the summer months. Powder contour palettes on the other hand are great if you want to create a more dramatic defined look. They are a long-lasting option, making them ideal for oily skin types or for special events.
Of course, it all depends on your personal preference and what works best in your makeup routine. Here at Cosmetify, we have a wide range of formulas for you to peruse. Simply refine by format to find the best fit for your skin.