Blush Palettes Guide
With our blush palettes guide, you can find out everything you need to know before buying or using the product including what's the best blush palette and what's in a blush palette. If you're ready to buy or want to see our selection, visit our blush palettes page.
Blush Palettes FAQs
What's the best blush palette?
There's lots of blush palettes on the market, with everything from bright pops of color to subtle hints of shimmer. Some of our favorites come from the likes of NARS Cosmetics, Bobbi Brown, Natasha Denona and Anastasia Beverly Hills.
At Cosmetify find your favorite high-end palettes, as well as affordable high-street must-have blushers. Remember to refine your search by finish, format and even ingredient preference to find the best blush palette for your routine. This is perfect for finding formulas free for any nasties and that suit your skin tone to a tee.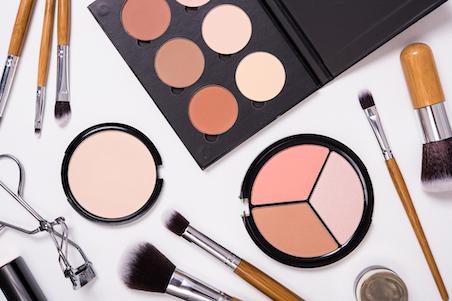 What's in a blush palette?
A blush palette contains two or more shades of blush in one compact palette. These shades could be anything from a bright trio of pinks to a duo of peachy hues. You can easily find a blush palette to suit every skin tone, every makeup style and every makeup collection, here at Cosmetify.
Blush palettes are a great way to test lots of different shades without committing to one single product. This is perfect all year round so you can mix and match shades to suit the occasion. Not to mention, the sleek palettes are ideal for traveling as you can take multiple colors to top up your look.
What kinds of blush are in a blush palette?
In a blush palette you can find a mixture of formats, such as cream or powder. Powder highlighters are perfect for oily skin types and creams are ideal for dry skin. When searching for the best blush palette, powders are a great choice for winter when you want a full coverage, long-wearing makeup look. Whereas, cream blush palettes are a summer makeup staple to create a natural, sun-kissed glowy finish.
Some blush palettes also contain a range of finishes, whether matte, natural, shimmering or satin. Here at Cosmetify, we love mixing shades, finishes and formats, whilst also layering different products to make our blush truly pop.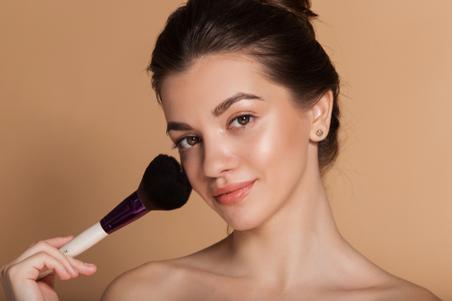 How do you use a blush palette?
It depends how many shades you have to play with. However, you need a big fluffy brush to help blend and buff your favorite colors across your cheeks, forehead and nose. Blush duos are great for beginners as you can add the darker shade onto the apples of the cheek and then use the lighter shade to highlight further up the cheekbone.
When your blush palette has three or more colors, choose your favorite shade to suit your mood that particular day. Of course, you can swirl shades together to create your own unique color depending on the occasion. Shimmery shades are perfect for summery days, while satin pigments are great for long-lasting office looks.