Guide to Spoolies
With our spoolies guide, you can find out everything you need to know before buying or using the product including what is a spoolie and what can you use a spoolie for. If you're ready to buy or want to see our selection, visit our spoolies page.
Spoolies FAQs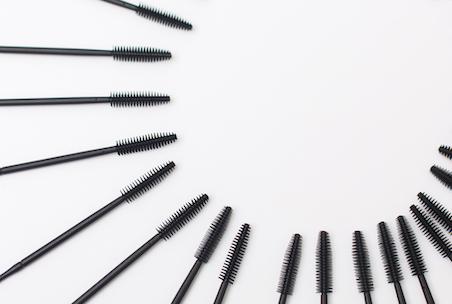 What is a spoolie?
A spoolie is basically a mascara-like wand without any of the product. It's a makeup tool that you can use for a number of different things in your beauty routine, such as your eyebrows and lashes. It has soft bristles with a tapered, angled edge that makes it easy to brush through hairs.
At Cosmetify, we have a selection of easy-to-use and affordable spoolie tools for you to choose from. Splurge on high-end, professional products from the likes of Armani, Benefit and Bobbi Brown or save the pennies with affordable options from Daniel Sandler, Nanshy and HD Brows. No matter your makeup collection, there's a spoolie to help you create killer looks.
What can you use a spoolie for?
You can use a spoolie brush in a number of different ways when applying makeup. First up you can use it to tame, shape and define your eyebrows. Think well-groomed arches that take your look from zero to hero in an instant. You can also use a spoolie to disperse brow powders and pomades, to remove any harsh lines or marks.
Then, of course, you can use a spoolie on your eyelashes. Simply swipe through your lashes to remove any clumpy mascara and to separate them for a fluttery effect. You can also spray hairspray onto a spoolie and use it to tame any flyaway hairs after straightening your locks.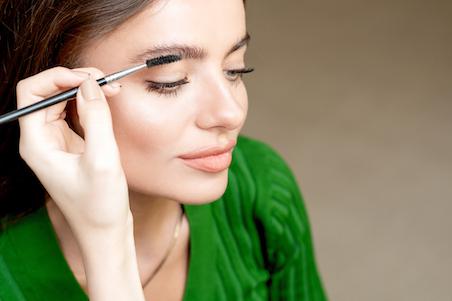 How do you use a spoolie on your eyebrows?
Before you apply any product to your brows, take the eyebrow spoolie and brush your hairs upwards. This helps create the illusion of thicker brows, while also highlighting any sparse areas you need to fill in. You can then use a spoolie brush after you've applied your chosen brow products. This softens the appearance of the brows and makes them look more natural, rather than one block of color. It also helps blend the color into your natural brow hairs.
Another top trick is that you can spray your spoolie with setting spray and then comb through your hairs to help lock your brow look in place. This is perfect for taming unruly, thicker arches.
How do you clean a spoolie?
Rinse your spoolie brush under water, before applying brush cleaner or shampoo to the bristles. Work the product into the brush until old makeup starts to lift away. Keep rinsing the brush until the water runs clear. To make sure you have all the old product off the brush you can also twist the spoolie in a paper towel until clean. Once your brush is fully cleansed, set down on a flat surface and allow to dry.
It's crucial that you regularly clean your makeup tools and brushes to stop the spread of any bacteria across your face, especially if you use the spoolie around your eyes.