Guide to Lip Brushes
With our lip brushes guide, you can find out everything you need to know before buying or using the product including what is a lip brush for and how do you apply lip liner with a brush. If you're ready to buy or want to see our selection, visit our lip brushes page.
Lip Brushes FAQs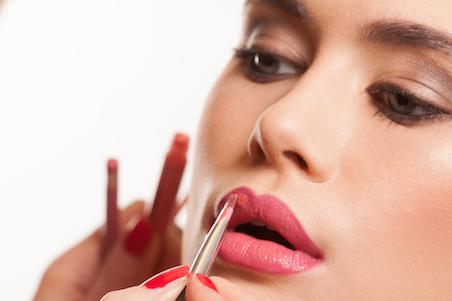 What is a lip brush for?
A lip brush is a makeup tool to help you achieve a smooth, long-lasting and smudge-free lipstick finish. With a thin wand and finely tipped, tapered bristles, a lip brush gives you full control over the application of lip products. It is perfect for applying everything from matte lipsticks, high-shine lip gloss and even lip liner.
At Cosmetify, we have a range of lip brushes for you to peruse. From flat bristles to finely tipped options and retractable lip brushes to professional styles, there's something to help you achieve every type of lip look. Browse through our wide collection and discover leading cosmetic brands like Patrick Ta, Sigma Beauty, Urban Decay and bareMinerals.
How do you apply lip liner with a brush?
The most common way to line the lips is with a lip pencil, however you can also use a brush to buff and blend the color. The first tip is applying the pencil to the natural lip line and then softening the harsh line using your brush in light strokes. For this look use a lip blending brush, which helps you achieve a natural finish without any product bleeding.
Another top tip is swiping your brush across your lipstick and lightly outlining your natural lip line with the lipstick formula. This ensures a smooth, flawless application and means you need less products in your makeup bag.
How do you clean a lip brush?
Regularly clean your lip brushes, not only for hygienic reasons but also to ensure you don't mix up your favorite lip colors and formulas. To keep them spick and span wash them with brush cleanser and rinse them under lukewarm water until they run clear. For a quick fix, you can also spray brush cleaner onto the bristles and wipe the excess off on a clean cloth.
As well as a wide variety of lip brushes, discover a range makeup brush cleaners at Cosmetify. Choose from sprays, cleaning palettes and cleansing solutions to keep all your makeup tools in a professional condition.
Is it better to apply lipstick with a brush?
It all depends on the finish and coverage you want to achieve. For a full coverage, sharp lip look, a lip brush is your best friend. They are also great at blending multiple lipstick shades and lip liners together to create your own unique look – perfect for the ombre lipstick trend. This helps your lip color last longer and stops smudging and bleeding throughout the day.
However, if you prefer a natural wash of color, swipe straight from the lipstick bullet or doe foot applicator. Glossy or sheer formulas require less effort, which means you can simply swipe across your lips without the use of any makeup tools.