Complete Guide to Eyeshadow Brushes
With our eye brushes guide, you can find out everything you need to know before buying or using the product including what eyeshadow brushes do I need and how do you blend eyeshadow using a brush. If you're ready to buy or want to see our selection, visit our eyeshadow brushes page.
Eyeshadow Brushes FAQs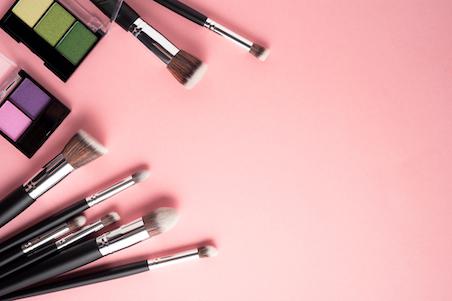 What eyeshadow brushes do I need?
Creating stunning eye makeup looks is easy if you have the right tools. A few eyeshadow brushes you need in your collection are a flat eyeshadow brush – perfect for applying color all over the lid. An eyeshadow crease brush helps blend products into the crease and along the lash line. A larger fluffy eyeshadow is the best for blending color, while an angled eyeliner brush is ideal for creating a precise line and a winged effect.
At Cosmetify we have wide variety of professional quality eyeshadow brushes to create all your favorite looks. Discover every type of eyeshadow brush you need from leading brands such as Laura Mercier, Sigma Beauty and Urban Decay.
How do you blend eyeshadow using a brush?
First make sure you apply a primer to help smooth your lids ready for makeup application. Then using a small eyeshadow blending brush start applying a light dusting of your base shadow. Use a sweeping motion going backwards and forwards to diffuse the color. Next take a crease eyeshadow brush and apply a darker shade in the outer corner and swirl across your lid to blend in. Next take a flat eyeshadow brush to add a pop of color or glitter to the center of the lid.
To make sure everything is seamlessly blended, use a larger fluffy eyeshadow brush and sweep across the lids. The main aim is to blend all the eyeshadows together so there's no harsh lines or edges.
What are the best eye makeup brushes?
Eyeshadow brushes come in all shapes and sizes. Smaller, fine tip brushes are better for detailed work like eyeliner or creating a cut crease. And larger, fluffy brushes are perfect for blending and buffing your favorite eyeshadows together. Here at Cosmetify, we have a huge collection of the best eye makeup brushes for you to peruse, including popular choices from NARS Cosmetics, Bobbi Brown and MAC.
Discover your old favorites and new must-haves with our search filters, including brand, makeup concern, ingredient preference and even price. This helps save you time and effort when searching for budget-friendly, eco-conscious beauty tools.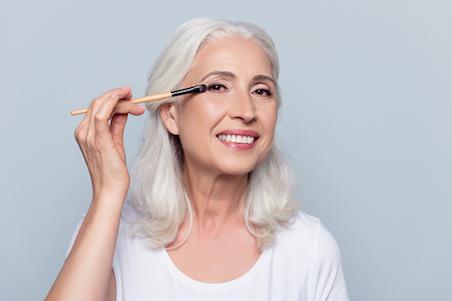 What brush should I use for cream eyeshadow?
Lots of beauty lovers like to apply cream products with their fingertips. However, to achieve a more controlled application and a more pigmented wash of color, the pros recommend using a blending eyeshadow brush.
To maintain the intensity of the color, apply with a flat, synthetic hair eyeshadow brush. For extra precision use a smudger brush along your upper and lower lash line. This brush is easy to use and helps pick up plenty of color. For a sheer wash, blend the creamy eyeshadow out with fluffy blending brush. You can also use creamy eyeshadows as an alternative to eyeliner by using an angled liner brush.
How do you clean eyeshadow brushes?
How to clean makeup brushes is the same the process for all the brushes in your collection, whether they are for your face or your eyes. Luckily, eyeshadow brushes are a lot smaller than foundation brushes, which means they won't take as long to clean. The first step is choosing your favorite brush cleanser. Then wet your brush under lukewarm water, apply the cleanser to the bristles and gentle swirl each brush on your hand or on a specially designed cleaning mat.
Twirl your brushes until the water runs clear, squeeze out the excess and leave to dry on a flat surface. Remember to clean your eyeshadow brushes regularly to avoid any product build-up and prevent the spread of any nasty bacteria.