Guide to Lip Liner
With our lip liners guide, you can find out everything you need to know before buying or using the product including what is lip liner and how do you apply lip liner. If you're ready to buy or want to see our selection, visit our lip liner page.
Lip Liner FAQs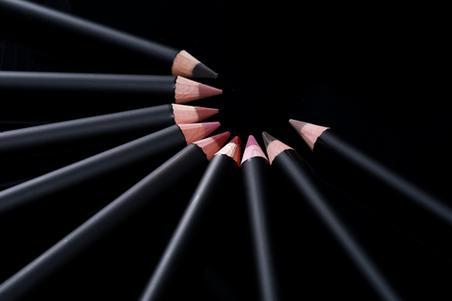 What is lip liner?
Lip liner is a pencil or crayon that helps define the shape and size of your lips. You can make your lips appear bigger, smaller or fuller with a simple swipe. It's not always a necessary step, but it does help prep and prime your lips for a long-lasting look. Apply before other lip products to create a clean, neat line that prevents your lip color from bleeding and ensures a smoot base for any other products.
Whether you want lip gloss or lipstick, lip liners are a handy step in your routine. Discover a variety of colors and consistencies to suit your makeup look, here at Cosmetify.
How do you apply lip liner?
Choose a lip liner shade to either match your lips or your chosen lipstick. Then using small, quick strokes start to apply the lip pencil or crayon. Start at the corner of your lips and follow your natural lip line. Continue across the cupids bow and along your bottom lip. Use the product to then fill in your lips to create a base color for your lipstick. This adds extra intensity to your makeup look. Finish off by swiping your lipstick across your lips.
Top tip: Before you apply any lip color make sure your lips are smooth and hydrated. Achieve this by using your favorite lip scruband follow with your go-to lip balm.
What color lip liner should I use?
It all depends on what look you're trying to achieve. If you want a natural look, try to choose a lip liner that is as close to your actual lip color or one shade darker than your lips. This helps add slight definition and volume. For a bold lipstick look, always try to find a color in the same color family. For example, orange undertones go together, whereas orange and purple do not.
For those days when you want to create intense, bold color opt for a lip liner that is one to two shades darker than your lipstick. Or, if you want a throwback 90s look why not try brown lip liner and gloss? Have fun experimenting with different products to find which shades look good on your lips.
How do you sharpen a lip liner?
It all depends on the type of lip liner. Some products come with an in-built sharpener, which you can easily use to keep the tip sharp and neat. Or, some lip liners have a twistable cap, which are a fuss-free option for lining your lips. If this isn't the case, you'll require a makeup sharpener, which you use exactly like you did in school to sharpen your coloring pencils
Just ensure you clean the sharpener after every use to remove any remaining residue. It's important to keep your makeup tools sharp in order to get a neat lip line and higher color payoff. Not to mention, it keeps your pencils in good condition and ensures easier application.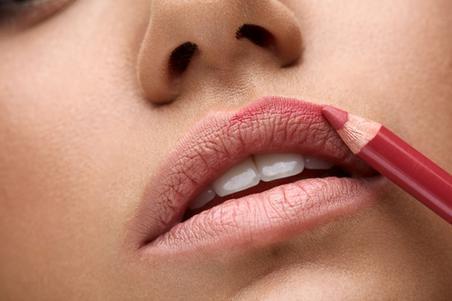 Can you use lip liner instead of lip stick?
Lip liner on its own can be a great way to add long-lasting pigment without the intensity of a lipstick or without the tackiness of a gloss or balm. Simply outline as normal and fill in your lips with the lip pencil or crayon. This creates a pop of color on the lips without the fuss or hassle of using multiple products.
Of course, there's no real rules when it comes to makeup. It's about having fun and mixing and matching your favorite products. If use choose to only wear liner, try thicker lip crayons for easier all over application.