Guide to Lip Glosses and Stains
With our lip glosses & lip stains guide, you can find out everything you need to know before buying or using the product including are lip stains bad for your lips and what is lip gloss made of. If you're ready to buy or want to see our selection, visit our lip glosses and stains page.
Lip Glosses and Stains FAQs
Are lip stains bad for your lips?
Lip stains are perfectly safe to use, however thy might be a little more inconvenient than your other lip products. As lip stains provide a matte finish and a long-lasting staying power, they can cause lips to dry out quicker. However, this can be easily avoided by applying a moisturizing lip balm or oil before application. Removing lip stains from your lips may also prove more difficult, but hey, at least they're good at their job! Just be sure to use a gentle lip scrub or brush, as well as your usual makeup remover.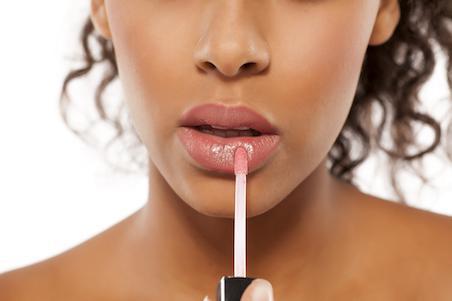 What is lip gloss made of?
First things first, let's clear one thing up; contrary to popular belief, lip gloss is not made from whale sperm (it's the most asked question on Google regarding lip gloss)! The misconception comes from earlier years, where part of the sperm whale was used in some cosmetics. In modern day lip glosses, no whale parts are used in the formula.
A basic clear lip gloss is made with petroleum jelly or natural alternatives, such as beeswax or coconut oil. These ingredients are responsible for the glosses wet, slick texture and shine.Hydrating ingredients like cocoa butter, shea butter and vitamin E are used to prevent lips from drying. Some formulas utilize essential oils, like lemon, peppermint, grapefruit and cinnamon, in order to give lip gloss flavor. FDA-approved dyes and mica pigments are used to tint the gloss different colors.
What is the difference between lip tint and lip gloss?
The main difference between lip tint and lip gloss is the finish. Lip glosses have a sticky, wet look and provide a few hours of wear. They typically offer a low pigment color, and instead provide a translucent shimmer or glitter. Glosses are especially good at keeping lips plump and full of moisture.
Lip tints and stains, on the other hand, offer a matte finish and a pop of intense color that lasts all day. They are generally drying on the lips, so are often paired with a lip balm or ointment.
Lip tints and lip glosses can be layered together to create bold, lacquer-like lip looks.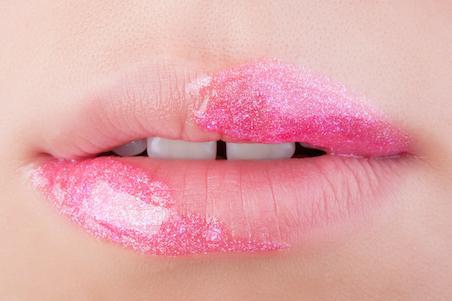 Is it safe to use glitter lip gloss?
Glitter lip gloss is completely safe to wear on your lips. Many products that have a glitter-infused formula utilize micro-fine pigments that will not cause any harm, even if accidentally ingested. Beauty brands use cosmetic grade glitter that is FDA-approved and specially formulated for use on hair, skin and nails, so you can rest assured that your glitter gloss is suitable for use.
However, if you are creating your own glitter gloss, it is recommended that you avoid using glitter from craft shops as this is not completely safe for your lips. Instead, you should use cosmetic glitters that are designed for the body and face.