Guide to Foundation
With our foundations guide, you can find out everything you need to know before buying or using the product including how do you apply foundation and how do you figure out what foundation shade you are. If you're ready to buy or want to see our selection, visit our foundation page.
Foundation FAQs
How do you apply foundation?
The trick to a flawless foundation application is to prep the skin first. Start by carrying out your usual skin care routine of cleansing, toning and moisturizing before going in with your favorite primer and applying it all over your face and neck. Priming is key when applying foundation as it holds it in place.
Next, use either a foundation brush or a blending sponge to dab the foundation all over your face. Start by applying the majority of the product from the center of the face and blending it out into your neck and hairline for a flawless finish. Set with a translucent powder to hold your foundation in place, et voila!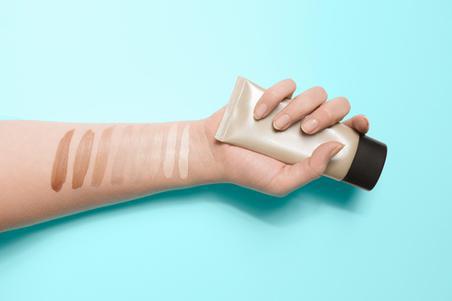 How do you figure out what foundation shade you are?
It is important to test out multiple different lighting styles in order to truly figure out what foundation shade you are. Sure, your foundation may look flawless under bedroom lighting, but once you step outside you may realize you're a little more orange than you anticipated.
The best lighting to use is natural lighting, so begin by swatching the desired foundations in natural daylight. Apply your swatch to the center of your cheek and down your neck, allowing the product to sit for a few minutes to see how it adjusts. Sometimes, the warmth and balance of your skin can cause foundation to oxidize with wear which in turn can make it appear darker.
Can foundation expire?
The rate in which foundations can expire depends on the texture and format of the product. If your foundation is liquid-based, it is more likely to expire in a shorter amount of time due to bacteria thriving in damper conditions.
Generally speaking, the majority of liquid foundations have a shelf life of around six to 12 months, but each foundation should state its expiry date on its packaging. Cream foundations also last for around six to 12 months, while powder foundations can sometimes last up to two years.
You will be able to tell with certain foundations whether or not they've gone off. Often, liquid foundations will start to solidify or go lumpy, which means it's probably time to chuck it out.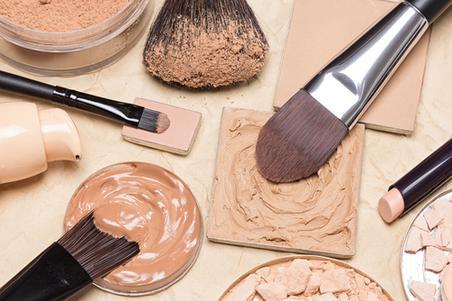 What are the different types of foundation makeup?
There are five main types of foundation: liquid, cream, powder, stick, mousse. The main difference between these foundations are their texture, coverage and finish.
Liquid foundation is ideal for versatility, as you can invest in sheer and high-coverage formulations. They blend easily on and are ideal for most skin types. Cream is also similar but tends to be a little thicker which makes it great for those that want a high color payoff.
Stick foundations are great for those that are constantly on the go, as they take a solid, mess-free form. Powder foundations can be used alone or on top of liquid foundations, depending on your personal preference. When used alone, powder foundations can appear quite sheer, so are perfect for those that lust after a more natural finish.
You can also shop for formulations based on your skin care needs, for example, foundations for mature skin. Foundations cater to all skin tones and types, making them a must-have for a flawless complexion.