Complete Guide to Contour Kits and Sticks
With our contouring guide, you can find out everything you need to know before buying or using the product including what does contour do and how do you contour your face. If you're ready to buy or want to see our selection, visit our contour kits and sticks page.
Contour Kits and Sticks FAQs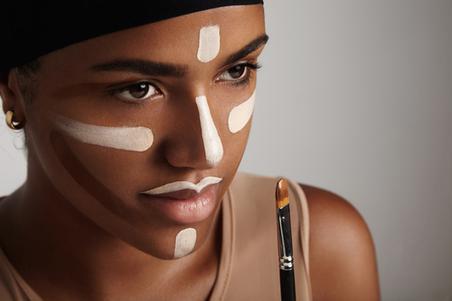 What does contour do?
Contouring is a great way to enhance natural features and sculpt the structure of the face. It's a makeup method that helps to illuminate the high points of the face, such as the cheekbones and the bridge of the nose, and shadow areas such as the jawline and forehead. Ultimately, it adds shape and definition to the face, as well as other parts of the body such as the décolletage.
How do you contour your face?
The first step to contouring your face is to map out the areas you wish to shadow. Popular areas to darken or contour include along the hairline and jawline, under cheekbones and along each side of the nose.Take a damp beauty sponge or a contouring brush and blend the contouring cream, liquid or powder into skin.
To highlight, apply a formula that is one or two shades lighter than your natural skin tone to areas such as the center of your forehead, chin, bridge of nose and under eye. If you are using a cream, stick or liquid texture, take a damp beauty sponge or face brush to blend it into skin. If you have used a powder, gently sweep the product over skin and dust away with a fluffy makeup brush.
Do you contour before or after foundation?
Contouring makeup is usually applied after foundation and concealer. Cream, liquid, and stick contours can be applied directly on top of foundation and then blended out for a seamless finish. Sweeping a light layer of translucent powder over foundation before applying powder contour products can help to create a smooth, patch-free application.
Before contouring, use a foundation that is the same shade or a close match to your natural skin tone, as this helps to even out the complexion and create a flawless base.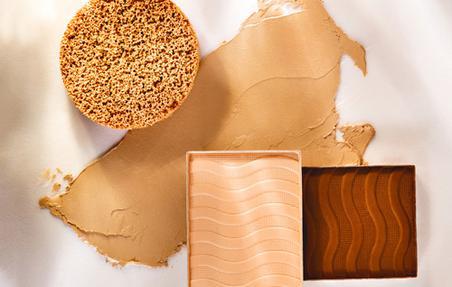 What is the difference between contour and bronzer?
The difference between contour products and bronzer is minimal as both are designed to add depth to your face and makeup look. However, bronzer is mainly used to add warmth to your complexion and is only applied in areas that the sun would naturally hit. Contouring, on the other hand, is a makeup-artist approved method that is less subtle. Not only does it add depth but it defines, structures and shadows your face.
You should avoid using bronzers to contour as this can leave your complexion looking super warm and possibly orange, rather than defined and sculpted.