Complete Guide to Highlighter
With our highlighters guide, you can find out everything you need to know before buying or using the product including is liquid or powder highlighter better and what is the best face highlighter. If you're ready to buy or want to see our selection, visit our highlighter page.
Highlighter FAQs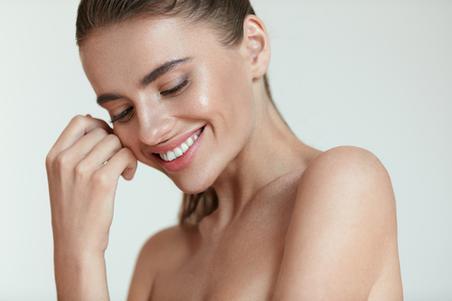 Is liquid or powder highlighter better?
It all depends on your personal preference and your skin type. Liquid cheek highlighter works great on dry or mature skin, as it can be easily blended and added to other products to create a glowy, dewy finish. On the other hand, powder highlighters are fantastic choice for oily to combination skin types as they last longer throughout the day.
Whichever format you prefer both are versatile options. Powders formulas also usually have a high color payoff and are perfect for bold, strobing makeup looks. For a more natural effect, liquid highlighter is your best bet as it can diluted by foundation or moisturizer.
What is the best face highlighter?
Here at Cosmetify, we love testing old favorites and brand-new exciting releases. So much so, we've already created a guide to The Best Highlighters to Keep You Glowing All Day. A few of our favorites come from leading brands, such as Hourglass, Laura Mercier and of course Fenty Beauty.
No matter your style, you can find the perfect highlighter for your makeup routine. Simply browse our collection of the best face highlighters in the biz. From creamy, champagne pops of color to bold, bronze hues, you can find something to suit your skin tone and your makeup style.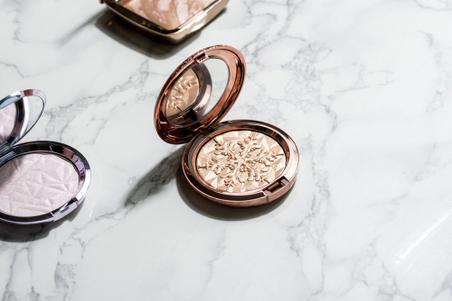 What is highlighter?
Highlighter is a cheek makeup product that you can use to define and contour your face. It is a must-have product that brightens the skin and helps add a beautiful touch of shimmer and light. Highlighters can be bold, such as iridescent pink, gold and glitter, or they can be subtle touches of illuminating hues.
Highlighters brighten up dull complexions and take your makeup look to the next level. Think lit from within! As well as a multitude of shades to choose from, you can also find a range of formats, finishes and coverage. From liquid to powder and metallic to natural, there's a highlighter for every style.
How do you highlight your face?
Highlighting your face is super simple. For powder highlighter take a fan makeup brush and dust the formula over the high points of the face. For cream and liquid highlighter use clean fingertips or a stippling makeup brush and swipe the formula in the same places. Think cheekbones, bridge of the nose, under your eyebrow arch and your cupid's bow.
Apply a small amount for a gorgeous sheen or mix and layer different formulas to amp up the glamor. You can also add a drop of liquid highlighter into your foundation to create an all over glow or take it one step further and mix your highlighter with your body moisturizer for a luminous finish.