Eyebrow Gels Guide
With our brow gels guide, you can find out everything you need to know before buying or using the product including what is brow gel for and how do you gel eyebrows. If you're ready to buy or want to see our selection, visit our eyebrow gels page.
Eyebrow Gels FAQs
What is brow gel for?
Brow gel is the perfect makeup tool to help lock your eyebrow hairs in place. Not only do they help secure your look, but they can also add color and thickness to otherwise sparse arches. This is the best and easiest way to achieve effortless brow shape and definition.
Brow gels come in all shapes, sizes and colors to suit your routine. From tiny spoolies to reach the smaller hairs to larger mascara wands to apply color easily, there's a brow gel to suit every beauty lover. Add one into your collection today and make it a part of your everyday makeup routine.
How do you gel eyebrows?
Applying gel to your eyebrows is a super easy, fuss-free process. Simply use the spoolie provided to brush your brow hairs upwards and outwards. Work from root to tip to coat each part of your eyebrow evenly. Use short strokes and apply multiple layers of brow gel to extra sparse areas.
See our guide on the best clear brows gels to enhance your natural look or up your brow game with tinted formulas. If you want to add something extra to your makeup look, apply brow gels after using powders, pencils and pomades. Whichever way you prefer to wear brow gel, it will undoubtedly make your brows pop.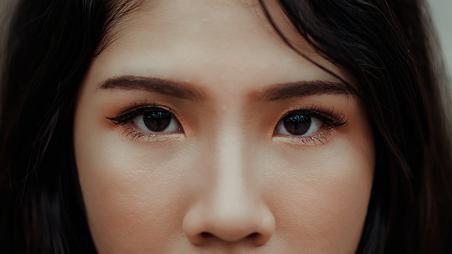 How long does eyebrow gel last?
How long your eyebrow gels lasts all depends on the type of gel you choose. Different brands promise different benefits. Most everyday eyebrow gels will last all day long and can be easily removed with your usual makeup remover and cleanser. However, at home tattoo eyebrow gels may last a couple of days – perfect for big events or special occasions.
Gels help set your brow look in place, so are the perfect way to keep your brows looking on fleek from your morning commute all the way to your evening cocktails. Like other makeup products it's important to take off brow gels in the evening with your favorite makeup cleansers.
What is tinted brow gel?
A tinted brow gel is a formula which contains color pigments. They help add definition to your arches and fill any sparse gaps in the tip or tail of your brow. Tinted gels create natural-looking definition and can be an easy way to groom and tame unruly brows.
Tinted brow gels are also super easy to use, especially with the mascara wand. Simply swipe upwards to coat each lash with color. This is the perfect option for beauty lovers with fair, fine or gray eyebrows hairs. Not to mention, it's an everyday solution which can bulk up your brows in an instant without any permanent effect. Top tip: use a number of different shades to create extra definition.