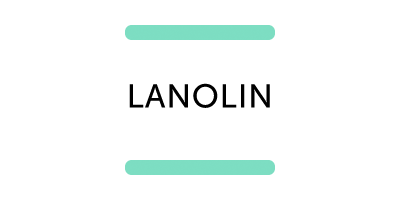 Lanolin for Skin & Hair
Discover the hydrating benefits of lanolin here at Cosmetify.
You can find this emollient in a number of key cosmetic products, such as your favorite lip balms, body moisturizers and hair treatments. The conditioning properties make this a great ingredient for dry, chapped or rough skin, as well as hair types that need a little extra boost of moisture.
See our lanolin guide to answer your questions like what is lanolin and what are the skin care benefits of using lanolin.
29 products found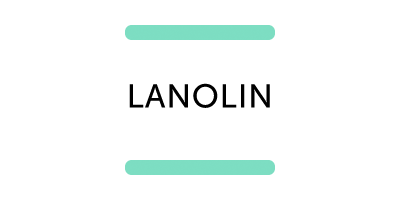 Frequently Asked Questions about Lanolin products
What is lanolin?
Lanolin oil, otherwise known as wool wax, comes from sheep's sebaceous glands. It's extracted thought the sheep's wool after it's sheared. Lanolin helps protect the wool and has great conditioning properties.
Lanolin oil therefore helps prevent water loss from the skin and hair, which is why this emollient is often found in lip care,nail care and body care cosmetic products.
What are the skin care benefits of using lanolin?
The number one benefit of lanolin is that it heals dry, rough and dehydrated skin. It also helps prevent future water loss, so your skin stays moisturized for longer which is great in harsh winter weather.
Thanks to its emollient properties, plenty of beauty brands use lanolin in their topical products, such as lip balms and body lotions. Lanolin is also an ingredient sometimes found in anti-ageing treatments as it plumps up the skin and smooths fine lines and wrinkles. It's also used in nipple creams for new mums to help soothe cracked nipples due to breastfeeding.
Is lanolin oil cruelty free?
Lanolin oil is not cruelty free as it relies on an animal by-product. However, typically animals are not killed in the process of extracting lanolin as it comes from wool already sheared from the sheep.
To find cruelty free alternatives simply use our drop-down filters to refine your search. Whether you're hunting for vegan-friendly or cruelty-free products, we have everything you need to update your beauty collection here at Cosmetify.
Is lanolin oil good to use on hair?
Yes, lanolin oil is good to use on your hair as it has conditioning qualities which keeps your locks hydrated. However, it's important to use lanolin on freshly washed, damp hair as it helps retain the moisture already in your strands.
You can easily find lanolin enriched hair treatments designed for extremely dry or damaged hair types. Curly haired beauties may also enjoy the benefits of lanolin as it helps hydrate the curls keeping them soft and smooth.
What is the difference between lanolin and Vaseline?
Both are largely used in lip care products, but lanolin and Vaseline (or petroleum jelly) do have a slight difference. Lanolin is an emollient with occlusive properties, while petroleum jelly is purely occlusive. In simple terms this means that the occlusive creates a barrier to trap moisture, while the emollient actually softens the skin at the same time.
Both have their benefits and drawbacks, but it depends what you're searching for in your beauty products. For this reason, lanolin helps hydrate dry, cracked lips, while Vaseline protects the skin from further damage.
Are there any negative side effects to using lanolin on your skin?
Lanolin is great for dry and rough skin types that need plenty of moisture, however it may cause irritations if you happen to be allergic. This means it can cause redness or stinging on sensitive areas. That's why we always recommend patch testing any new cosmetic product to make sure it is suitable for your skin.
If you do have an extra sensitive complexion, you can always keep a look out for dermatologically tested and hypoallergenic formulas.
How often should you use lanolin?
You can use lanolin as part of your daily routine. We recommend following the instructions on the specific lanolin enriched skin care or hair care products as these will tell you how best to use the product and how often you should use it.