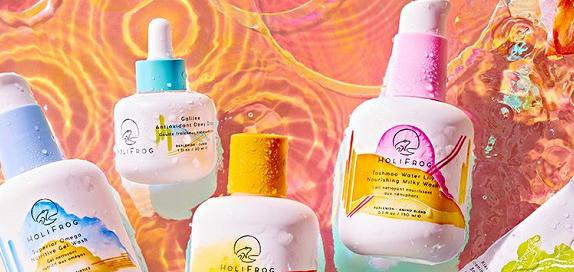 8 products found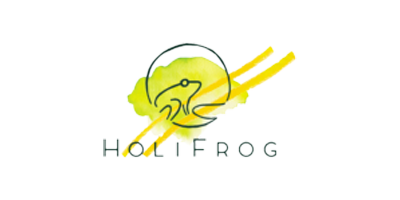 Holifrog have a premium product for every skin situation. Their expert team formulate each elixir whilst considering whether you're wearing makeup, if your skin is dehydrated, what the weather is like, whether you've exercised and many other contributing factors. This intensive research has led to a range full of skin care for literally every situation.
The innovative brand stand by their slogan of 'holistic functional', which means they implement holistic methods to create a highly functional collection. Your skin is affected by extrinsic factors and Holifrog aim to protect your skin from harsh environmental toxins, free radicals and extensive pollution.
To produce their detailed selection, they study both natural and synthetic ingredients to create the most effective formula. They recommend maintaining a healthy lifestyle, which involves drinking water, eating healthily and wearing sun cream, to fully enjoy the benefits of their holistic range.
Why We Like HoliFrog
"When the princess kissed the frog and he turned into a prince, that wasn't as unrealistic as it seems. Holifrog compared human skin to frog skin (bear with us) and realized they both need protecting from environmental pollutants. Their skin care range is made of clean ingredients that protect your skin in every scenario."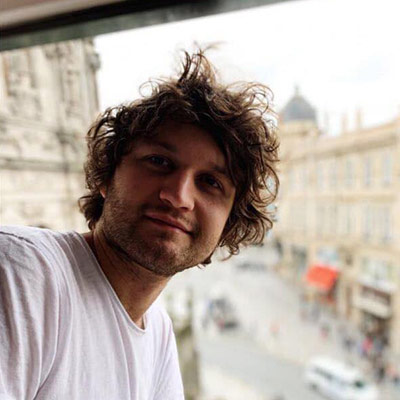 Written by Luke Chapman, Content Writer
Where can you get HoliFrog products in the US?
Products by HoliFrog are sold in the US at leading, well-known online stores, such as Beauty Bay and Revolve.
Frequently Asked Questions about HoliFrog
I only shop fragrance-free brands. Are HoliFrog suitable for me?
Their products do not contain synthetic fragrances.
Does HoliFrog use mineral oil in their products?
Mineral oil does not feature in any of their formulas or products.
These days, many brands avoid using Parabens in their formulas. Do HoliFrog?
HoliFrog products are produced without the use of Parabens.
I don't want to buy products containing phthalates. Can I shop from HoliFrog?
HoliFrog don't put any phthalates in their products or formulas.
Do HoliFrog use silicone in their products or formulas?
None of their products contain any silicone.
Is HoliFrog cruelty-free?
This brand's whole line is cruelty-free which means they don't test their products or formulations on animals.
I'm vegan and only use vegan-friendly products. Is HoliFrog suitable for me?
Not all of HoliFrog products are vegan-friendly, but some are made without animal-derived ingredients or by-products and are suitable for vegans. Where applicable, this is highlighted on the product page.
What country are HoliFrog products manufactured in?
They produce their products in the U.S.A.