He-Shi
Explore the He-Shi assortment of sun care & tanning. Be sure that you create a brand alert so that you never miss their offers and discount codes.
Refine By
Sunscreen & Self Tan Sale
14 products found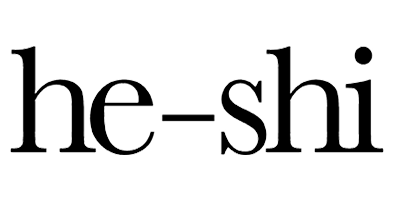 He-Shi excels at producing stunningly innovative tanning concepts – and they've got the awards to prove it.
Founded in 2004, and born from a wish to create the perfect tan, the brand was Ireland's first self-tanning company. From humble beginnings, it evolved to become a global success story, and soon the label's products were a fixture in bathrooms across the world – not to mention a firm favorite of beauty editors and celebrities alike.
The brand's path to international recognition stems from trust. Users know that He-Shi can deliver on its promise of flawless tanning results. Ensuring that your tan is odorless, easy to apply and streak-free can do wonders for your confidence.
Not that it's just about the finish. On top of everything else, the brand's products are formulated to both hydrate your skin and fight the first signs of aging.
With a collection of products that takes in liquid tans, foaming mousses and any accessory you might need, He-Shi is your surefire ticket to glowing, natural-looking color.
Where is the best place to buy He-Shi products online?
You can buy He-Shi products from a variety of stores in the US, including Look Fantastic and HQHair.
Whether you're looking for sun care & tanning, Cosmetify is here to help. We cut down the search time so you can easily compare prices of all your beauty must-haves in an instant. Find where they are being sold for the lowest price and restock your beauty cabinets at a fraction of the cost.
We also showcase shipping cost and associated deals, so you can find the best prices for your favorite beauty goodies in one place.
Frequently Asked Questions about He-Shi
Do they formulate their products with Parabens?
There are no parabens in He-Shi product.
I am a Vegan. Can I use He-Shi products?
To our knowledge, He-Shi do not use animal-derived ingredients in their formulations and are a vegan-friendly brand.
Are He-Shi products, formulations or ingredients cruelty-free and not animal-tested?
Their product line is 100% cruelty-free. As such, He-Shi never tests products or formulations on animals.
Is alcohol an ingredient in any of their products?
Most of their products are alcohol-free, which means no alcohol or alcohol-based ingredients are used in the formulas.
Are these products free of irritating artificial/synthetic fragrances?
A lot of them are free-from-fragrance. If you wish to shop only fragrance free, use our site filters.
Are He-Shi producing their products sulfate-free?
He-Shi have many products with this ingredient. You can shop their sulfate-free products by using the filters above.
Do they have any mineral oil-free products?
They create mineral oil-free products when possible. You can check by using our site filters.
Paraben Free
Vegan Friendly
Cruelty Free