Ultimate Guide to Hair Accessories
With our hair accessories guide, you can find out everything you need to know before buying or using the product including how do you accessorize your hair and how can I style claw hair clips. If you're ready to buy or want to see our selection, visit our hair accessories page.
Hair Accessories FAQs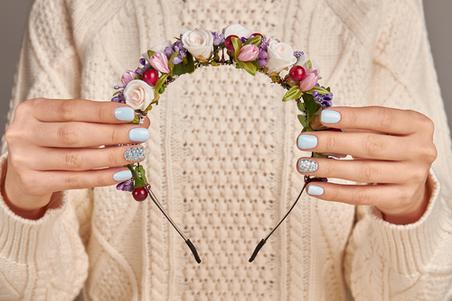 How do you accessorize your hair?
When it comes to accessorizing your hair, it's all down to your personal taste. Whether you want to create a bold hair statement with a fabulous up-do or just want to keep your hair out of your face at the gym, there's a hair accessory to suit every hair type, every style and every occasion.
Here at Cosmetify, we love nothing more than testing new fun hair looks using all our favorite styling tools. Favorites come from leading brands, such as Invisibobble, Skinny Dip and Aquis.
From big banana hair clips to fun bedazzled hair slides, you can add something fun and fashionable to your hair in an instant. We also love the versatility of hair accessories and how they can help add something new to your hair without any heat damage.
How can I style claw hair clips?
Claw clips are a fantastic versatile option for both short and long hair. They can help secure your hair in place without damaging or tearing your strands.
As for how to style them, again there are plenty of options for you to choose from. Once a throwback fashion statement, now claw clips are having a major comeback – seen on runways and your favorite instagram feeds. Fun ways to style claw clips are to hold twists, buns and fringes in place. They also make a cute embellishment to a half up half down style.
From pretty 90s hair clips to big hair claw clips, the choice is yours. They are the ultimate effortless hair accessory to keep your hair off your face.
What are hair turban and towel wraps for?
When jumping out the shower, how many of us wrap our towels around our head? Sure, this is the easiest way to dry your hair without heat, but did you know it can cause damage to your precious strands? In fact, harsh fibers from your ordinary towel can cause unnecessary breakages, frizz and can even take longer to absorb the moisture.
But never fear, specially made hair turbans and towel wraps can help. These hair accessories are specially shaped to fit your head and are typically made from microfibres. This means they are gentle on your hair, creating less friction, while keeping your locks looking smooth and healthy. Towel wraps are fantastic for all hair types, but particularly for loose and tight curls as it helps keep your natural curl pattern in place.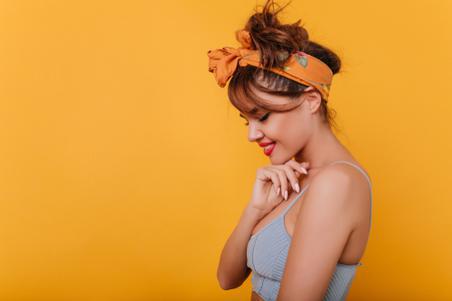 How do you wear a headband?
The beauty of hair accessories, like headbands, is that you can style them in so many ways. They are a fabulous fashion statement, with beauty editors, models and influencers alike all sporting their favorite headbands this season.
Whether you choose bright and bold designs or muted hues there's something to suit every style and type of hair. Larger headbands, like those from Silk Slip, are perfect at getting the hair out of your eyes. Simply start at the hairline and push back – ideal if you're trying to grow out your fringe.
Alice bands, ribbons and wrap headbands are all great options for both short and long hairstyles. Either wear with your hair down or create a sleek up-do and add your favorite band for a fun pop of color.