Guide to Heat Protectants
With our heat protection guide, you can find out everything you need to know before buying or using the product including what is a heat protection spray for hair and how do heat protectants for hair work. If you're ready to buy or want to see our selection, visit our heat protectants page.
Heat Protectants FAQs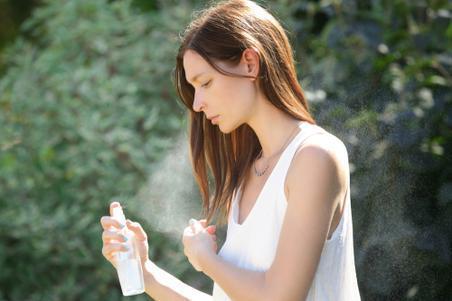 What is a heat protection spray for hair?
A heat protection spray, also known as heat defense spray, is a formula that has been specially developed to protect your hair from the damage caused by styling tools such as hairdryers, curlers and straighteners.
It can come in the form of a spray, serum, cream or lotion and is applied to damp or dry hair before styling to reduce the chances of dryness and split ends. There are even formulas that you can rinse out while in the shower.
Every hair type, from straight to curly and colored, can benefit from regularly using a heat protection spray in their hair care routine.
How do heat protectants for hair work?
Think of heat protectants as a barrier between your heat styling tool and hair. They work by forming a protective layer on top of the hair shaft so that your strands are less likely to be frazzled by extreme heat. Some wrap hair with an invisible film, which is great for protection, but it can also weigh down particular hair types, such as curly.
As well as protecting hair from hot ceramic plates, heat defense formulas often utilize other ingredients in order to lock in moisture, fight off frizz and leave your hair feeling soft after styling. Many products use natural oils to seal in moisture and protect the cuticle, whilst amino acids such as keratin strengthen hair before and after.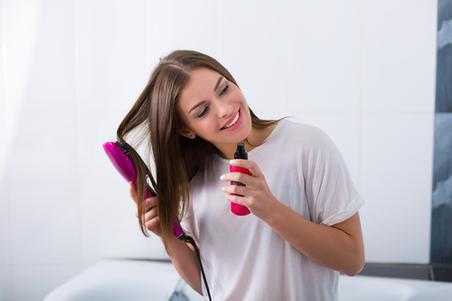 When do I need to use heat protection on my hair?
This depends on the type of heat protection you choose to use, so remember to check out the instructions of your specific product.
Typically, heat protection formulas are used before styling your hair with hot appliances such as blow dryers, curling irons and straighteners. You can apply heat protection to damp or dry hair and comb through for an even distribution.
They can be used on a daily basis (as long as you are frequently cleansing your hair), and really are a game-changing addition to any hair care routine.
Can I use heat protection on afro hair types?
Absolutely! In fact, curly and afro hair types are most likely to benefit from using heat protection formulas. This is because the tight curls make it harder for oils and moisture to travel all the way down the hair shaft, meaning locks are much more prone to damage such as dryness, split ends and breakage.
Chemically treated or relaxed hair is also much more vulnerable to experiencing damage. So, remember to always give your hair a spritz of protection before picking up the heat tools. Some of our favorites come from brands like Bumble and bumble, CHI and Living Proof.
For more help picking the right heat protectant for your hair, have a read of The 10 Best Heat Protection Sprays on our Beauty Hub.