Ultimate Guide to Hairspray
With our hair sprays guide, you can find out everything you need to know before buying or using the product including what is hairspray used for and is hairspray bad for my hair. If you're ready to buy or want to see our selection, visit our hairspray page.
Hairspray FAQs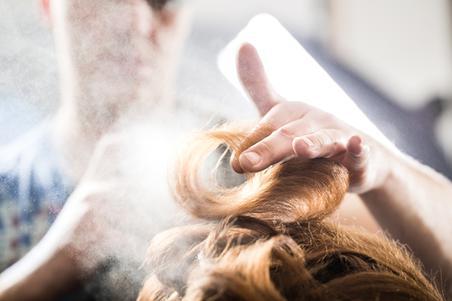 What is hairspray used for?
Hairspray is a very popular hair styling product that can be used by both men and women. It's a liquid fixative presented as a fine mist and housed in an aerosol bottle for precise application.
Hairspray is often used to hold hairstyles such as up-dos and ponytails in place throughout the day. It can also be used to create volume and tame fly-away strands so that you can rock a sleek and sophisticated look.
There are many types of hairspray you can choose from, including finishing spray, volumising spray, shine hair spray and freeze spray.
You can use hairspray on both wet and dry hair to fix a particular style in place.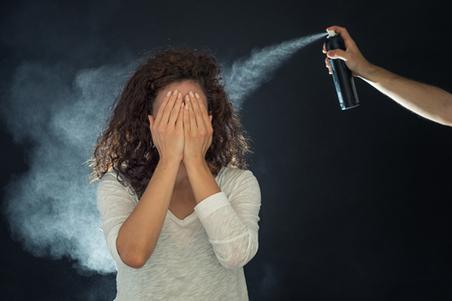 Is hairspray bad for my hair?
Most hairsprays will not cause damage to your hair.If you are using the product in moderation and washing your hair frequently – on a daily basis or every other day – hairspray is typically harmless. As long as your hair looks and feels healthy, not dry, sticky or hard, then hairspray is fine to incorporate into your everyday routine.
However, some hairsprays can cause damage to your strands and scalp. If a hairspray contains ethanol, it can cause scalp irritation and hair to dry out. Be sure to check the ingredients list before use, especially if you have sensitive skin.
What is the best hairspray for curls?
Whether you have naturally curly hair or have styled your locks into waves and coils, hairspray is a great way to secure your look.
Texturising sprays work best on curly hair, as they help hold your curl pattern in place without weighing them down or making them look and feel crunchy. Not to mention, they add bounce and texture to your hair, creating the illusion of full-bodied locks.
Some of our favorite hairsprays for those that are curly-haired come from brands such as GHD, L'Oreal Paris and Aveda.
How do I get hairspray out of my hair?
Hairspray is really easy to remove from your hair once you have finished showcasing your look.
Simply running a brush through your hair at the end of the day or before bed can help to break down the particles and remove hairspray. For more efficient removal, you can apply a small amount of leave-in conditioner to your hair and scalp and then brush it out.
If you use hairspray regularly or in large amounts, the best way to get rid of build-up is to cleanse and shampoo your hair. Clarifying shampoos are great for breaking down the particles that cling to your strands and scalp and will leave locks looking and feeling fresh.