Guide to Hair Conditioner
With our conditioner guide, you can find out everything you need to know before buying or using the product including what is the best kind of conditioner for bleached hair and what conditioner should I use for curly hair. If you're ready to buy or want to see our selection, visit our hair conditioner page.
Hair Conditioner FAQs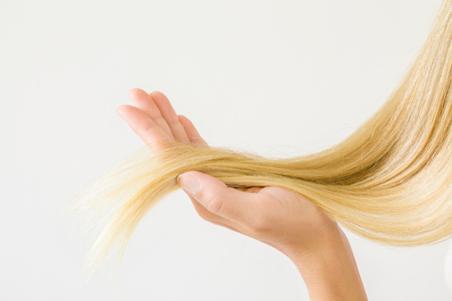 What is the best kind of conditioner for bleached hair?
If you're regularly bleaching your hair, then maintaining a strong after-care routine is vital in order keep your color vibrant and your strands strong.
When shopping for a conditioner, keep an eye out for ones that contain natural oils and shea butters to get that much-needed dose of nourishment. Alternatively, for those looking for a stronger, more powerful formulation, try out brands like Olaplex that use an ingredient called bis-aminopropyl diglycol dimaleate as their core feature. This main ingredient helps to bond together the hair fiber on a molecular level to reveal stronger, longer hair.
Ideally, if you're bleaching your hair regularly then you will want to avoid using conditioners that contain sulfates.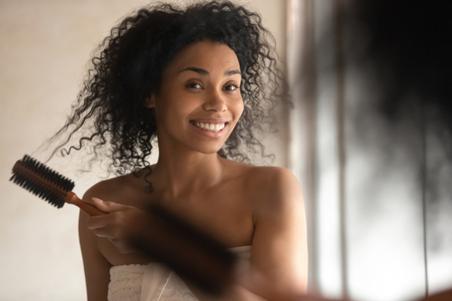 What conditioner should I use for curly hair?
Having curly hair means you need a conditioner that is intensely hydrating. Curly hair types tend to be a lot drier than straight textures which means you should keep an eye out for extra nourishing formulations. Ideally, you'll want one that tames frizz, injects moisture and smooths down flyaways for a more manageable finish.
If you can, try and find formulas that are rich in natural oils such as coconut oil, pistachio oil and shea butter for a seriously hydrated finish.
Does conditioner help dry hair?
Yes! Absolutely. Dry hair is usually lacking in moisture and nourishment – two aspects that a good conditioner can deliver in a flash. Most conditioners contain some form of rich ingredient such as shea butter that locks down hydration levels, providing a smoother, sleeker finish to your hair.
By missing this all-important step within your haircare routine, you may become more susceptible to split ends and breakage, as strands could become weaker and more brittle. Not only do conditioners help you to get a comb through knotty hair, but they also impart an undeniably healthy shine that boasts a post-salon style.
How do you use conditioner?
Usually, a conditioner is used on damp hair and is applied after you have shampoo'd and rinsed dirty hair. Depending on the type of conditioner you're using, you will usually have to wait around two to five minutes for the formula to sink in, but this can change between each and every different conditioner.
Alternatively, as a little beauty hack, you can use conditioner on your legs as a form of shaving cream. The conditioner's silky-smooth texture helps the blade to glide across skin which results in less snags and an impossibly soft shave that will not leave any cuts or bumps.
How often should I condition my hair?
This one depends on how often you wash your hair. Essentially, whenever you shampoo your hair, you should follow it up with a conditioner pretty much straight after. Ideally, you should be washing your hair around twice a week but some people are able to go longer, depending on if they have trained their hair to go grease-free for greater periods of time.
In addition to conditioning, you can also buy leave-in conditioning masks that work a little bit harder (and work for longer) in providing your hair with lashings of hydration. These should only be used around once a week so that hair doesn't feel overloaded with product.