Hair Color Booster Guide
With our color boosters guide, you can find out everything you need to know before buying or using the product including what can I use to boost my hair color and what is a hair color booster. If you're ready to buy or want to see our selection, visit our hair color booster page.
Hair Color Booster FAQs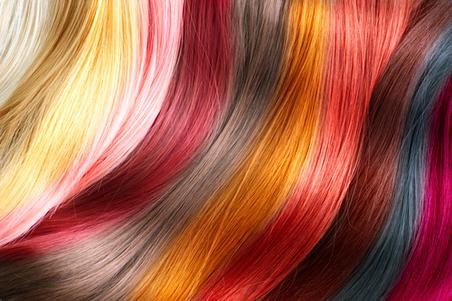 What can I use to boost my hair color?
Maintaining dyed hair can be difficult, especially if you're rocking lighter shades such as blonde. After a few shampoo washes and a week in the sun, color can fade and lose its vibrancy.
Luckily, there are at-home hair products you can use to keep color looking salon-fresh, for longer.
Purple toners are a savior for blonde locks as they neutralize brassy, 'yellow' tones. There are also many color boosting products that are expertly developed to treat and protect colored hair.
What is a hair color booster?
Hair color boosters are formulas that have been specially developed to lift natural hair color, intensify the vibrancy of dyed hair and prevent locks from turning brassy yellow or orange.
There are a variety of hair color boosters that you can add to your hair care routine, from color protecting shampoos to bleaching powders and color boosting masques.
How do you use a color booster?
Color boosters are super simple and safe to use at home. How you apply a hair color booster, though, depends entirely on the formula.
Color boosting shampoo and conditioner can be incorporated into your hair routine and used as normal. Color protecting masques and treatments can be applied once or twice a week. Remember to read the instructions of each individual product to find out how long you should leave the masque on hair.
Color boosting sprays make the perfect pre-styling step as they add shine and vibrance to locks, all whilst protecting them. Be sure to follow the guidelines of your chosen product to reap the best results.
What does hair color shampoo do?
Not only does hair color shampoo cleanse hair like normal, but it also maintains the color of your hair in between visits to the salon.
They're specially formulated to eliminate dirt build-up without stripping your color treatment. Not to mention they add shine and protection, preventing color from fading so quickly. You can even shop for shampoos that cater to your specific hair color. For example, purple shampoos are great for those with blonde hair, as they stop locks from turning brassy, gold or yellow, whilst blue shampoos are best for brunettes.
Whether you rock red, blonde, brunette or pastel locks, hair color shampoo keeps strands looking fresh and radiant.