Ultimate Guide to Hand Cream
With our hand creams & lotions guide, you can find out everything you need to know before buying or using the product including what does hand cream do and how do I apply hand cream. If you're ready to buy or want to see our selection, visit our hand cream page.
Hand Cream FAQs
What does hand cream do?
From being exposed to water and extreme temperatures, to using them for chores such as cleaning and gardening, our hands are put through their paces on a daily basis.
Hand cream is the beauty product that can not only soothe, nourish and hydrate hands back to good health, but can repair and protect them from any signs of damage. If used frequently, hand cream can also prevent the first signs of aging.
How do I apply hand cream?
Applying hand cream or lotion is super quick and easy.
Firstly, remove any rings or jewelry. Apply a small amount of cream onto the back of your hand. This is important as the skin on the back of your hand is likely to be the most dry and dehydrated.
Using the back of both hands, spread the cream evenly over skin. Then using large circular motions, massage the cream into hands, remembering to moisturize in between each finger.
You should be applying hand cream at least twice a day to keep hands soft, supple and protected. It is also a good idea to rub lotion into your hands after washing them, as soaps and detergents can cause them to dry out.
Can you get anti-aging hand cream?
Yes! Your anti-aging routine goes beyond your face and body. In fact, your hands are one of the first areas to show signs of aging if not cared for properly.
Anti-aging hand creams allow you to keep your mitts looking younger, for longer. Many utilize anti-aging ingredients such as shea butter, collagen and retinol, to protect, restore and replenish hands.
Some of our favorite anti-aging hand creams come from big brands such as Sisley, Origins and Clarins.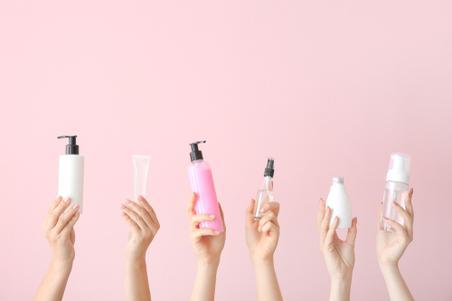 What's the difference between hand cream and hand lotion?
The difference between hand cream and hand lotion often lies within the consistency of the formula. You will find that hand lotion can present as more of a lightweight, watery texture, whilst creams are usually thicker.
Hand lotions are great for short-term hydration and often arrive in convenient tubes, where you can easily squeeze out the product.
Hand creams are perfect if you're looking for intense hydration that will treat very dry skin, especially throughout the colder months, as they penetrate more deeply.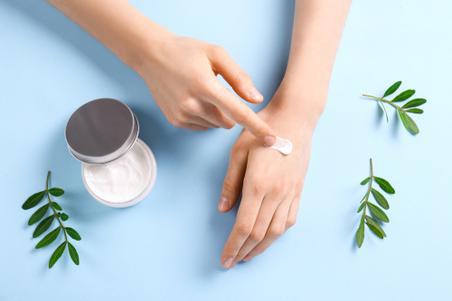 Which hand cream is best for dry skin?
When it comes to caring for extremely dry hands, opting for a cream that delivers fast-relief and heaps of hydration is super important.
Dry and chapped skin mostly benefits from creams that utilize ingredients such as vitamin E, shea butter and hyaluronic acid, are free from fragrance and offer a thick texture. This is because they can penetrate each layer of skin more efficiently.
Using hand cream as a night treatment is also a great way to soothe and soften dry and irritated skin. Discover the best hand cream for dry and cracked skin.