Guide to Laser Hair Removal Machines
With our laser hair removal guide, you can find out everything you need to know before buying or using the product including how long does laser hair removal last and how does laser hair removal work. If you're ready to buy or want to see our selection, visit our laser hair removal machines page.
Laser Hair Removal Machines FAQs
How long does laser hair removal last?
If you're looking for long-term results when it comes to reducing hair growth, then laser hair removal is a great option.
While is doesn't usually result in permanent hair removal, it does delay hair growth for long periods of time. You may find that some patches of hair – likely to be in the more delicate areas – stop growing altogether. Noticeable results usually occur after three months of treatment.
The results of laser hair removal can vary, depending on your skin type and hair. You may need to undergo multiple treatments or regular maintenance treatments to achieve your desired result. Typically, laser hair removal works best on light skin and dark hair.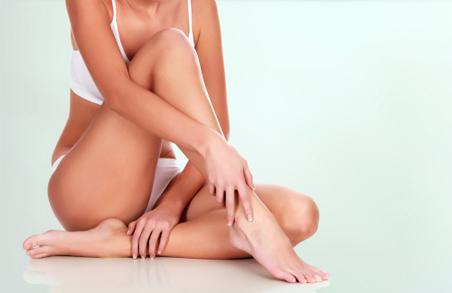 How does laser hair removal work?
Laser hair removal is a medical procedure that is used to reduce the growth of hair on areas such as the legs, armpits, chin, upper lip and bikini line.
It works by targeting and destroying hair follicles, so that eventually they are unable to grow again. The laser produces a beam of light that zaps multiple hairs at once. The energy from the light is then transformed into heat, which damages the hair follicles and prevents them from re-growing.
How do I use a laser hair removal machine at home?
Using laser hair removal machines at home is super easy and safe to do, although it can become time-consuming.
Make sure you set aside enough time to carry out the procedure efficiently. At-home laser hair removal machines often use lower settings, therefore it will require more sessions. If you want to see results, it is important to remain consistent.
Each laser hair removal machine works differently, so we recommend reading and following their instructions before use.
As a guideline, ensure that you cleanse, shave and towel-dry skin before each session. Your skin needs to be silky smooth before you start zapping. Start at a low treatment level, and then increase one at a time until you reach a level comfortable for you. Place the laser tip flat on the area you want to treat and hold until you hear a beep. Lift the laser and repeat across skin.