Guide to Body Wash & Shower Gels
With our body wash & shower gels guide, you can find out everything you need to know before buying or using the product including are shower gel and body wash the same thing and how do I use shower gel. If you're ready to buy or want to see our selection, visit our body wash & shower gels page.
Body Wash & Shower Gels FAQs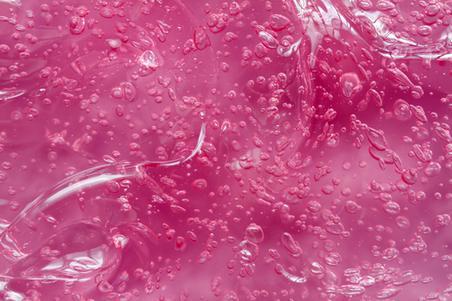 Are shower gel and body wash the same thing?
Shower gel and body wash are very similar as both can be used while bathing to clean your body. Whether you're in the bath or the shower you can use these varying products to cleanse and hydrate the skin.
However, there are some slight differences between the two. As the name suggests, shower gel has a thinner gel consistency, while body wash tends to have a thicker texture. Shower gel often has a water base – perfect for hotter months as it often leaves a refreshing feeling.
Body wash on the other hand has a creamier consistency and is a perfect choice for people who suffer with dryness or skin irritations.
How do I use shower gel?
Find your favorite formula and hop in the shower. Squeeze or pump the product into your hands, some products will require more or less (see individual instructions).
Then create a nice, soapy lather in your hands and massage across your entire body. To improve your circulation, massage the shower gel with a loofa or sponge. If your chosen shower gel has exfoliating properties this will help encourage cell renewal and keep your skin feeling soft and oh-so supple.
Then under the shower wash away the gel and pat dry. You'll be left feeling cleansed, moisturized and ready to start (or end) your day.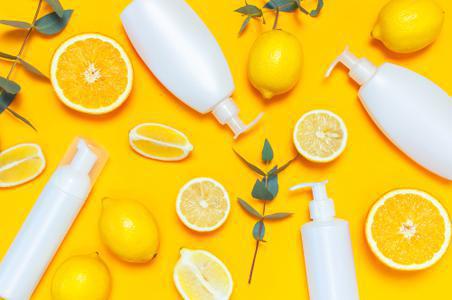 What ingredients should I look out for in body wash?
If you have extra sensitive skin, it's always good to check the ingredient list. Parabens, phthalates, SLS and even fragrances can all have an impact on your skin and could potentially lead to irritations. Alcohol can also dry out your body and strip your skin of its natural oils.
However, what works for one skin type may not work for another. It's about trial and error with skincare and body care products. Find what works for you by testing your favorite brands and products.
At Cosmetify, we have innovative search filters and you can easily order products based on ingredient preference. Find paraben-free, vegan friendly and sulfate free solutions all in one handy collection.
Is shower gel good to use on my face?
The skin on your face is a lot more sensitive than the skin on your body. That's why it's important to use specific face cleansers so as not to irritate or disrupt your skin.
Using a harsh shower gel or a soapy body wash may have detrimental effects on your complexion. Often formulas used in the shower create a suddy, soapy consistency, which can disturb the natural balance, PH and oils on your skin. This can cause excess dryness and isn't suitable for extra sensitive complexions.
Stick to face cleansers, which can help tackle specific concerns, such as oiliness, acne or anti-aging. Some of our favorite brands include REN, Clinique, Sunday Riley and Liz Earle.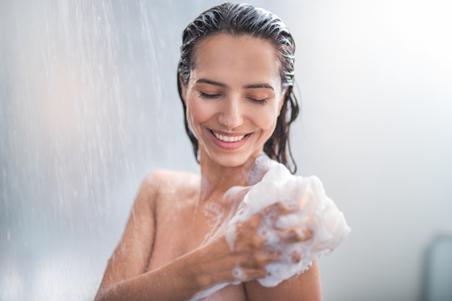 Can I use shower gel as shampoo?
This all depends on the specific product. Some shower gels and body wash products have been specially designed to be suitable for both your body and hair, such as classic 2-in-1 formulas from Kiehls, Aveeno and Rituals.
However, it is important to check the ingredient list as some shower gel formulas may dry out your luscious locks.
To get the most out of your shower routine, we recommend sticking to regular shampoos for your hair. Shampoo targets more specific hair concerns, while shower gel helps hydrate and nourish your skin. For example, some shampoos help protect your hair color, while others help enhance your curls.