Complete Guide to Body Scrub
With our body scrubs & exfoliation guide, you can find out everything you need to know before buying or using the product including how do I effectively exfoliate my body and what is body scrub. If you're ready to buy or want to see our selection, visit our body scrub page.
Body Scrub FAQs
How do I effectively exfoliate my body?
To make the most of your exfoliation experience, we recommend thoroughly dampening the skin in either the shower or bath. With wet skin, lather on your chosen body scrub using small massaging motions. Try targeting particularly dry areas such as the knees and elbows to soften up coarse skin.
Once you applied the scrub, gently wash off ensuring there is no leftover product left on the skin. Follow up with your favorite moisturizer to keep skin feeling soft and protected.
Alternatively, use an exfoliating mitt or glove all over with soap and water for a more invigorating experience. Always ensure to moisturize after use.
What is body scrub?
A body scrub is an essential item to own if you're after softer, healthier and more vibrant skin. It is a way to gently yet effectively buff away dead skin cells, revealing a refreshed and revived surface that looks and feels noticeably healthier.
This popular body treatment exfoliates and moisturizes your skin for a comfortable feel. Usually, body scrubs contain abrasive ingredients such as sea salt or sugar to buff away dead skin cells, dirt and grime. They're also mixed with deeply nourishing ingredients, such as oils or creams to ensure skin isn't left feeling irritated.
Ideal for prepping the skin, this body care essential leaves you feeling physically and mentally well-rested.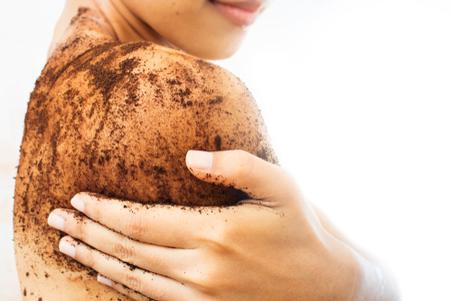 How often should I exfoliate my body?
This totally depends on your skin type, but ideally two to the three times works best for achieving skin-softening results. However, if you have a more sensitive skin type or suffer from the likes of psoriasis or eczema, you may want to tone down on the scrubbing.
It is important to listen to what your body is saying. If you're scrubbing two to three times a week and your skin feels uncomfortably sensitive, then it simply may not be necessary to scrub so frequently. Alternatively, you may own an oiler skin type that requires more frequent exfoliation.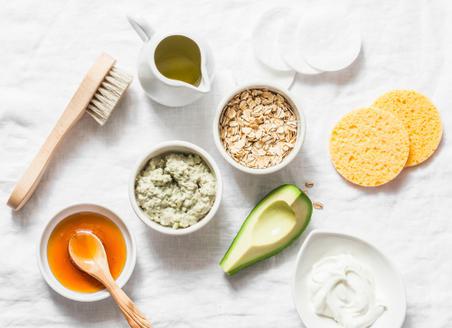 What types of exfoliating body scrubs are there?
When it comes to choosing an exfoliating body scrub, you are totally spoilt for choice. There are quite a few different types of exfoliators, such as salt scrubs, sugar scrubs, coffee scrubs, herb scrubs, moisturizing scrubs and of course, the humble loofah.
Each has their own benefit, for example, salt and sugar scrubs focus on deeply exfoliating using harsher adhesives, while moisturizing scrubs put more of an emphasis on nourishing the skin with rich ingredients. Coffee scrubs harness coffee beans as a natural stimulant to firm and invigorate the skin for glowy results. Certain body scrubs can also contain a mix of essential oils to relax the mind, body and soul for a spa-like experience.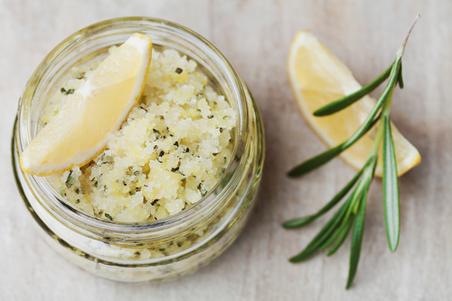 Can I use a body scrub to remove fake tan?
Absolutely! In fact, it is highly recommended to use a body scrub or exfoliating mitt before fake tan application, as well as using it as a way to remove old tanner. Pro tanners will know just how important exfoliating is to achieve the perfect, streak-free tan, as it buffs away dry skin that fake tan often clings to.
It is also ideal for removing the last remnants of your previous tan, giving you the perfect base to start afresh with. We advise using a body scrub that doesn't contain oil if possible, to ensure that your tanning application isn't disrupted after use.