Bath Oil and Soaks Guide
With our bath soaks & oils guide, you can find out everything you need to know before buying or using the product including how do I use bath oils and what bath oils are good for a muscle soak bath. If you're ready to buy or want to see our selection, visit our bath oil and soaks page.
Bath Oil and Soaks FAQs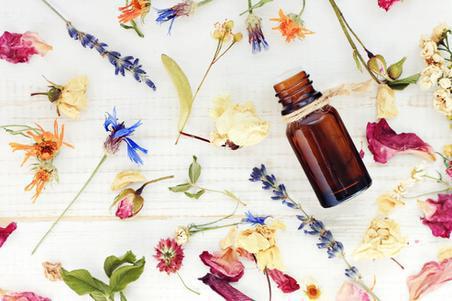 How do I use bath oils?
Whether you're using them to relax, rejuvenate or infuse your bathroom with delicate aromas, bath oils are the perfect addition to any bath time routine.
They are super easy to use and anyone can reap the benefits. Simply add a few drops – around 5ml – of your favorite bath oil to hot water for the perfect soak. Avoid pouring oils into the bath under a running tap, as they will go up into the air with the steam and you'll lose the benefits.
What bath oils are good for a muscle soak bath?
A hot, steaming bath is always a good remedy for tired and aching muscles. With that being said, a couple of drops of bath oil can speed up the healing process.
We recommend chamomile oil, as it is great for soothing pain and inflammation, reducing muscle tension and spasms.
Or, you can put your trust in the likes of REN, Aromatherapy Associates and ESPA, as they have already developed the perfect bath oils for fatigued bods.
For more recommendations, have a look at our favorite bath oils for total relaxation.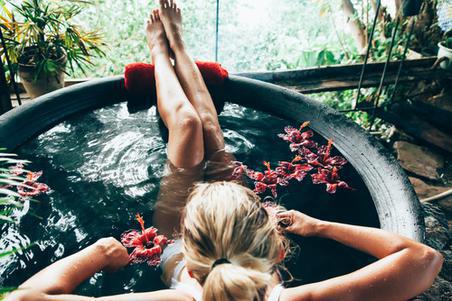 Can I put essential oils in the bath?
One of the most effective and simplest ways to use essential oils is to add them to your bath water. It's perfectly safe, as long as they are used correctly.
If you want to add them to your bath neat, make sure you use a maximum of 6-8 drops (six is enough for sensitive skin). We know it's tempting to add an extra one or two drops, but these oils are highly concentrated and will do the job in small doses.
If you're wary about irritation, you can mix your chosen essential oil with a carrier oil beforehand to dilute the formula. Olive oil, coconut oil and sunflower oil make great options and will even boost hydration.
It's also important to note which essential oils you are putting into your bath. We recommend starting with the likes of lavender, chamomile and rose as some citrus essential oils are prone to sitting on top of the water and causing skin irritation.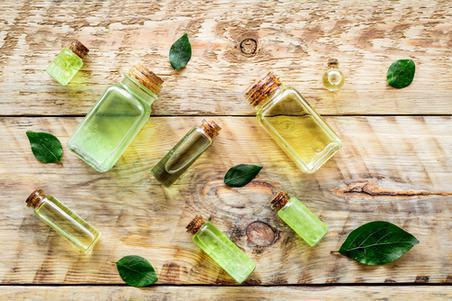 What are the benefits of a tea tree oil bath?
Tea tree oil is packed with tonnes of benefits and is a fabulous option for your bath.
It is an essential oil that is known to treat multiple skin concerns, especially acne, enlarged pores and blackheads. A few drops of this in your bath water can help dry out pimples and replenish the skin's natural oil balance.
It can also be used to soothe inflammation, lighten scars and clear respiratory issues, such as coughs, colds and blocked noses.