The Ultimate OUAI Hair Care Guide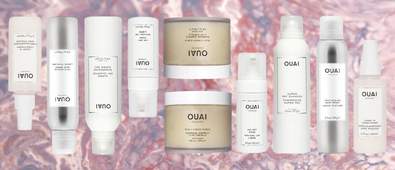 Founded by stylist to the stars Jen Atkin, OUAI is the secret to hair success. Whether you want to add some bounce to your 'do or detoxify your strands, they have something to suit every hair type.
Discover their impressive cruelty-free formulas for yourself. Each one is enriched with a to-die-for scent and contains hair loving ingredients we can't get enough of. Plus, if it's good enough for the likes of the Kardashians/Jenners then it's certainly good enough for us.
Ready to give it a go? Take a look at our top OUAI products here at Cosmetify.
OUAI Shampoo & Conditioner
Want to achieve A-lister locks? Look no further than their range of shampoo and conditioners. Use their nourishing goodies to add volume, body and life back into your tresses.
OUAI know what it takes for you to achieve that glamorous, healthy and bouncy hair 'do like your favorite Hollywood stars – and it all begins with a great shampoo and conditioner routine. You're truly spoiled for choice when it comes to OUAI with sulfate-free, cruelty-free, nourishing and hydrating options to choose from.
OUAI Hair Care Treatments
A great hair care routine also contains a treatment (or three) and at OUAI, they have a plethora of hair care treatments for you to indulge yourself in. Each one helps revamp, revive and rejuvenate your tired and dull strands in an instant.
From foams to sprays and oils to masks, there's something to suit every hair concern. Their products contain high-tech ingredients, as well as nourishing components, which protect and nurture your hair back to health.
Discover your favorites today and update your routine with a luxury hair care treatment.
OUAI Hair Styling
To recreate celebrity hair styles, you need the celebrity go-to hair styling products. And that's exactly what OUAI have to offer, with their clientele including the likes of the Kardashians, Gigi Hadid and Chrissy Teigen.
Style your hair any which way you want, while adding plenty of hold, definition and texture with this range of best-selling products. Whether you want a sleek up-do or a voluptuous head of curls, there's a styling product to suit your specific routine. Popular choices include Air Dry Foam, Memory Mist, Texturizing Hairspray and many more.
Discover more hair goodies with the Bumble and bumblehair care guide for beginners and the best of Amika hair care.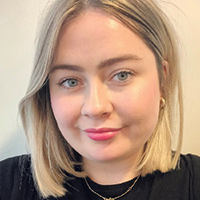 Rebecca is a content writer with over three years' experience and a keen interest in cosmetics. Cosmetify allows her to combine her blogging skills with her passion for beauty.