The Top 10 Argan Oil Shampoos
The Top 10 Argan Oil Shampoos that Quench Dry Hair Types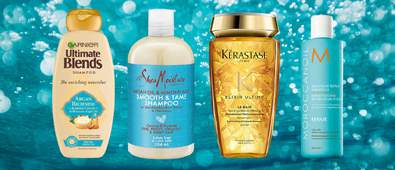 Split ends, breakages, chemical treatments and over styling are just a few of the problems we have with our beautiful tresses. While it's important to give your hair a break now and then from heat styling tools and the salon foils, it's also crucial you use super nourishing formulas in the shower.
Whether you have oily, coarse or dry strands, there's a treatment to suit every hair type. Today, we're tackling dry locks. One way to keep your dehydrated tresses in tip top condition is with an argan oil shampoo.
Not only will these shampoos help moisturize and smooth any frizz and flyaways, but they also add some much-needed shine for a beautiful, healthy-looking 'do.
What is argan oil?
So, why argan oil we hear you cry? Well, dubbed 'liquid gold' in the beauty industry, argan oil has benefits for your hair, skin and nails. It contains a blend of essential fatty acids, antioxidants and vitamins which all help moisturize your hair, strengthen your nails and rejuvenate your skin.
It comes from the kernels of the argan tree found in Morocco and has been traditionally used both topically and orally. That's why you can find this star player in a range of face oils, body lotions, hair masks, conditioners and, of course, shampoos.
To make your life a little bit easier, we've rounded up ten of the best argan oil shampoos to help revive and rejuvenate your tired and dry locks.
What are you waiting for? Dive straight in and find your new favorite hair care solution....
You probably already have this one in your bathroom cabinet. If not, we fully recommend picking up a bottle of this argan oil shampoo on your next beauty splurge. It's perfect for smoothing any frizz and helps hydrate your hair from root to tip. The formula is also free from sulphates and contains almond milk to help soften your locks.
Suffering with dry, brittle strands and searching for the perfect solution? Look no further than Moroccanoil Moisture Repair Shampoo. This argan oil rich formula truly pampers each and every strand. It also contains keratin to protect your hair against breakages, as well as lavender, jojoba and chamomile extracts to deeply hydrate your tresses.
Good shampoos don't have to cost an arm and leg, instead you can get that salon-worthy feeling in the comfort of your own with the CHI Argan Oil Plus Moringa Oil Shampoo. This effective solution contains a potent blend of argan oil and mooring oil to hydrate, repair and strengthen your dry hair.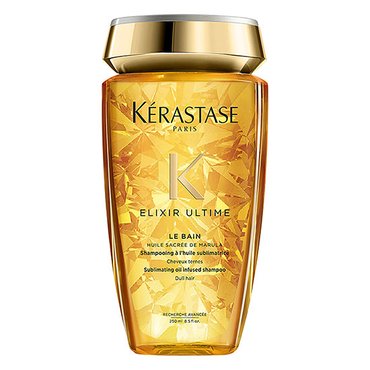 $36.00
Discover the best Kérastase ranges of shampoos, conditioners and hair serums here at Cosmetify. We particularly love this one as it's helps ensure a radiant glossy finish. It uses a whole host of oils alongside argan, including camellia, pracaxi and marula. Not to mention, it contains vitamins C and D which enrich your hair with antioxidants so it feels soft and smooth.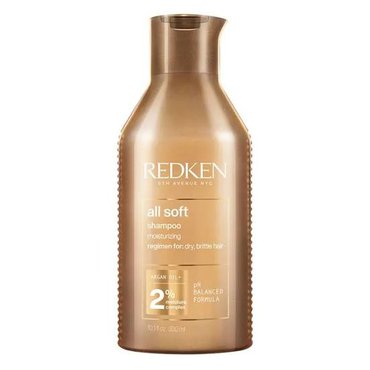 $19.83

$24.78

(20% off)
Redken are a hairdresser staple and for good reason. Now, you can achieve the same results in your own home. This award-winning rich shampoo is formulated with their moisture complex which includes the likes of argan oil and olive oil. Use regularly to reveal clean, soft and oh-so-sexy hair.
This cost-effective shampoo is sure to the do the trick with your dry hair. Argan oil focuses its attention on repairing any damage, while also strengthening your locks and controlling any frizz. This formula helps deeply cleanse the hair to restore it to its former glory.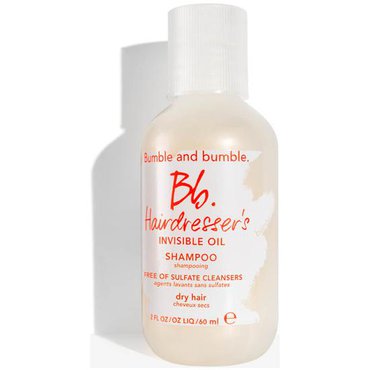 $32.02

$35.58

(11% off)
We love Bumble and bumble so much we even created a beginner friendly hair care guide (you can thanks us later). But either way, this shampoo is a great place to start. Specially formulated for dry, coarse and brittle hair, the argan oil enriched shampoo helps hydrate your strands for silky results.
This award-winning Boucleme cleanser is perfect for all the curly haired beauties. It has a winning cocktail of argan oil, honey, aloe vera and coconut oil. The helps moisturize from root to tip offering a big burst of hydration without stripping your hair of any natural oils.
Another affordable favorite here at Cosmetify is the Garnier Ultimate Blends shampoo. You can't go wrong with Garnier when it comes to hair care. This purse-friendly option utilizes all the power of argan oil and almond cream to not only deeply cleanse your locks, but also helps revive them.
Kiehl's do it all, what we their impressive skin care range of day creams, serums and face masks. Today though we're more interested in their hair care collection. Their smoothing shampoo is a great option for dry hair types as it helps tame your tresses, while improving elasticity and radiance. Hair feels softer, stronger and cleaner after a good Kiehl's hair wash routine.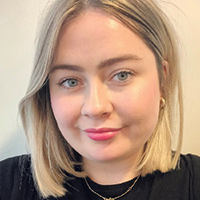 Rebecca is a content writer with over three years' experience and a keen interest in cosmetics. Cosmetify allows her to combine her blogging skills with her passion for beauty.