The Top 13 Body Mists We're Obsessed With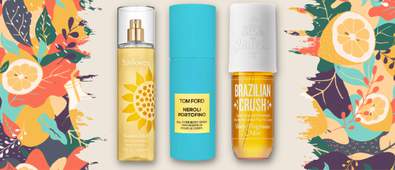 Most of our teenage years growing up were spent layering on those classic Impulse body mists, staining our clothes with sickly sweet, overtly floral accords that to this day remind us of the Year 9 girl's changing rooms. Luckily, body mists and sprays have had a little bit of an update since 2009 and now arrive in a range of less offensive, more luxurious scents.
Ideal as a midday top-up or post-gym refresher, body mists provide a light-wearing scent that boosts both your mood and confidence levels. To get you started, we've rounded up a selection of the most tantalizing scents that you're guaranteed to become obsessed with.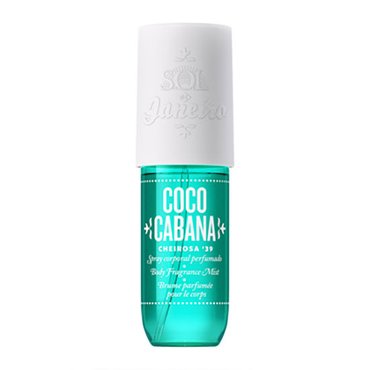 $20.00
Kicking off our list is the deliciously fragrant Sol de Janeiro Coco Cabana Body Mist. This exotic scent transports you back to your favorite holiday destination, reminding you of those lustful summer evenings spent at the beach. Drench your skin in creamy notes of coconut, vanilla, orchid, sandalwood and praline for a sensual fragrance that lasts throughout the day.
Bridging the gap between body care and perfume, this scented Guinot body mist helps to soothe the skin and impart a refreshing scent. Spritz this over your body as needed to nourish the skin and to deliver a long-lasting freshness throughout the day.
Nothing quite screams luxury like the Tom Ford Soleil All Over Body Spray. Inspired by a remote island in summer, this deliciously floral and revitalizing fragrance aims to spice up your summer with floral and amber accords.
It's time to fall head over heels in love with your new signature scent. The Victoria's Secret body mist range has made quite the impact within the world of fragrance, winning over the hearts and homes of women worldwide. This particular blend combines clementine and crystal amber together for a refreshing scent that can be worn all year round.
We had to feature at least one of Ariana's classic body mists in our roundup. This feminine spray boasts a fresh and floral finish that combines the juicy notes of white pear and raspberry with creamy notes of coconut and rose petal. We prefer this body mist for the summer months but it can be rocked all year round!
Using 95% natural ingredients, this fruity body mist from Nuxe combines notes of orange, petitgrain, coconut, vanilla, musk and tiare flowers together. The result? A heavenly-scented, light-wearing fragrance that relaxes and refreshes the senses.
It's no surprise that a Tom Ford fragrance has made it back on the list! Their iconic Neroli Portofino is one worth splurging on as it ignites the senses with energetic harmonies that keep their strength throughout the day. Drawing inspiration from the sparkling and crisp waters of the Italian Riviera, this exhilarating scent combines citrus oils with floral notes before drying down to a mixture of warm, musky ambers.
Brighten up your day with a light-hearted, energizing scent that wears beautifully throughout the day and into the night. Notes of melon, peach, rose, moss, jasmine and cyclamen fuse together with sultry base notes of sandalwood for a simplistic yet joyful fragrance.
This one is for all the floral babes out there! Filled with refreshing notes, this all-over body and hair mist ensures a soothing scent that can be worn all year round. Sacred lotus fuses together with jujube to deliver a calming finish that leaves you feeling oh-so-relaxed
Ideal as a holiday accessory, this summer-infused body mist scents the skin with tropical accords that ignite the senses. A cocktail of irresistible coconut and tropical berries grace the formula to fragrance the skin with summery notes.
Lusting after something a little more refreshing? Spritz this airy body mist from DIOR on to energize and rejuvenate your skin. The best part? It goes beyond the regular duties of a body mist by also preserving the skin's hydration levels for up to six hours. It's the perfect afternoon pick-me-up!
Working its magic from tip to toe, this hair and body mist leaves skin looking and smelling totally radiant. Fresh and fragrant harmonies grace the formula, bestowing a floral-fresh cocktail of bergamot, pear, violet, iris, hyacinth, ylang-ylang, narcissus, honeysuckle and tulip. Warm base notes of musk and mimosa round the body mist off beautifully for a refined finish.
Add a touch of sparkle to your scent wardrobe with this thirst-quenching formulation from Roger & Gallet. Top notes of mandarin and grapefruit open up the scent before entering into a heart of fig leaf and caraway accords. Fig and musk rounds off the body mist with warming undertones, making it your new go-to fragrance.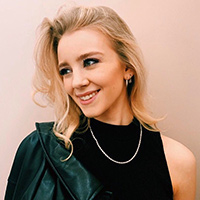 With five years' experience under her belt, Ellie has worked alongside a range of highly regarded makeup artists, giving her a real insight into what consumers should be spending their money on.