Halloween Eyeshadow Palettes
10 Eyeshadow Palettes to Try This Halloween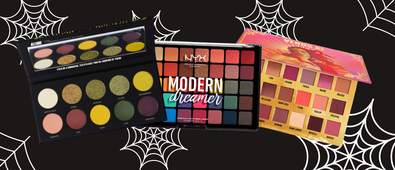 Halloween is just round the corner. Plans are being made and pumpkins are quaking in their pots. But the question is, have you got your outfit sorted? And more importantly, have you ordered your Halloween makeup? Don't panic. There's still time to get everything under control and look your very best (or worst) this upcoming spooky season.
With that in mind, we've put together our top twenty Halloween eyeshadow palettes. From slime greens to ruby reds, there's every shade you'll need to create a killer look. So, whether you want to be a sultry vampire or a magical mermaid, keep reading to find the best eyeshadow palette for your costume.
$35.90
Add a touch of shimmer to your Halloween makeup with the Florence by Mills UBU Eyeshadow Palette. These fantastic glittery shades are perfect for space-themed or underwater-inspired costumes. The bold pigments are long-lasting and easy to blend with an expert eyeshadow brush, which is the perfect solution for Halloween glam.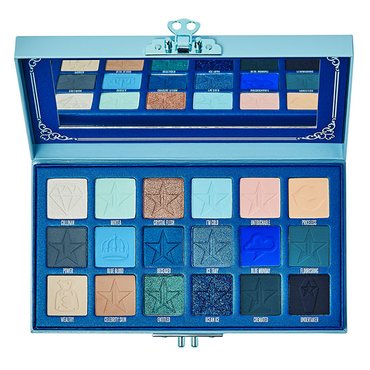 $41.60
Another perfect choice for oceanic costumes is this blue-hued palette from Jeffree Star. With 18 highly pigmented shades ranging from deep to light to metallic, this cruelty-free, vegan palette lets you create all sorts of makeup looks to match a variety of costumes.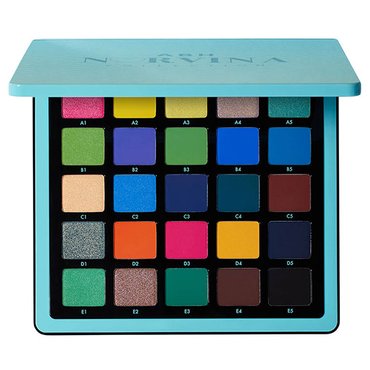 $60.00
For the ultimate Halloween eyeshadow, it's got to be Anastasia Beverly Hills. This wonder product has all the bold colors you could ever need for your weird and wonderful ideas. And with creamy pigments, the eyeshadows feel great as well as offering the best color payoff.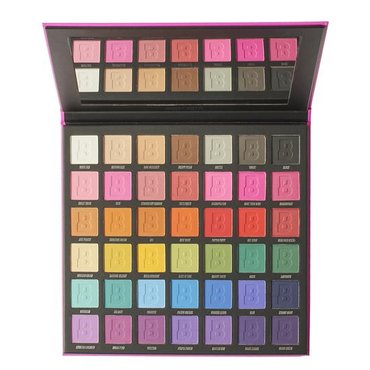 $17.50
This 42-shade palette offers limitless possibilities, with a color to suit every spooky look, from reds for a devilish demon and greens for a mesmerizing mermaid to dark browns for a wild werewolf. No matter your preference, you won't be stuck with this must-have palette.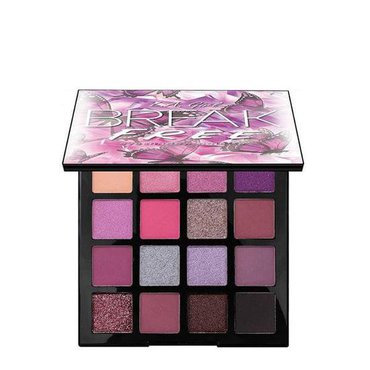 $16.14

$23.70

(32% off)
Be pretty in pink and purple this Halloween with the gorgeous little palette from L.A. Girl. From shimmering shadows to sparkly metallics, these formulas are the best place to start for daring looks, whether it's a magical unicorn or a glam fairy princess.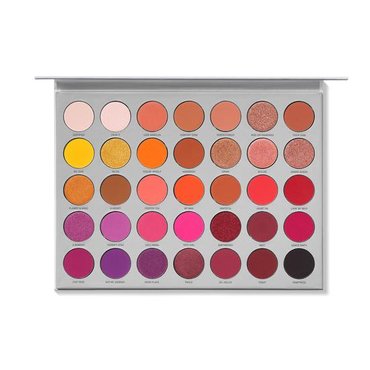 $46.38
Want to dress up as a devious devil this Halloween? We've got you covered. This dazzling palette has all the seductive red, pink, orange and purple colors you could need to create a fiery look. Whether it's a simple winged red eyeliner or a dash of canary yellow and electric violet you need for your costume, these crease-proof and fade-proof shadows will last through the night this spooky season.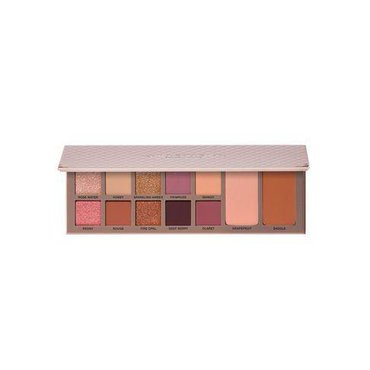 $48.40
Want to go for smoky, grunge Halloween makeup? Look no further than the super pretty Anastasia Beverly Hills Primrose Palette. This is filled with highly-pigmented shades which will last even when the clocks strike twelve. We recommend pairing with the ultimate eyeliner and mascara combo! Whether you're going for a witchy vibe or sultry vampire, you can achieve it with this palette.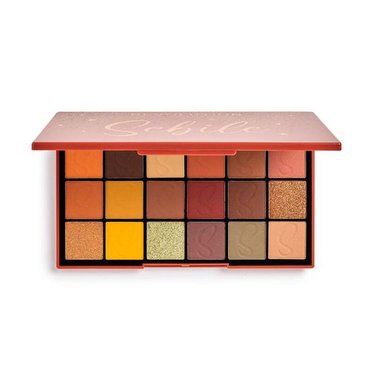 $15.00
This golden palette will make you a ray of sunshine amongst all the spooky costumes out there around Halloween time. The warm, yellow and orange hues and metallics are the perfect accessory for dressing up as a lion, sunflower, minion or pumpkin - you name it!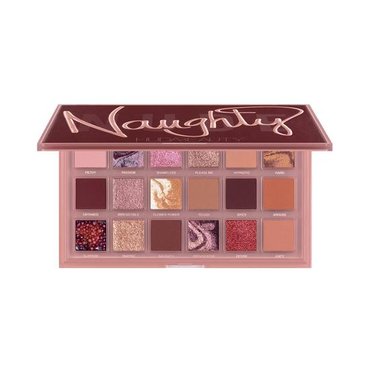 $67.00
This is yet another special eyeshadow palette from Huda Beauty. With marble cream and gloss textures, as well as matte and metallics, this palette has it all. Put your skills to the test and enjoy the 18 showstopping and gorgeous warm colors.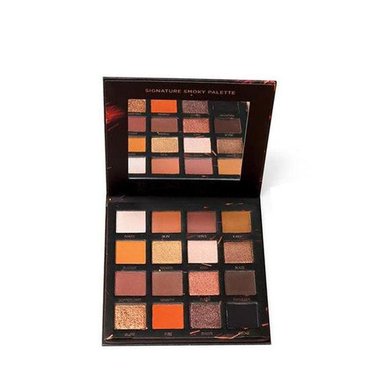 $32.34
Sometimes you don't need a bold look for your costume. If it's an autumnal nude or warm smoky eye you're looking for, stop the search. The Hot Fire palette contains 16 newly formulated matte & shimmer shades from SOSU by SJ to turn up the heat this Halloween.

No matter what palette you choose, remember to have a devilishly good time playing with your beauty looks. For more tips and magical tricks, we've rounded up all the best Halloween tutorials and advice here at Cosmetify.
Related Categories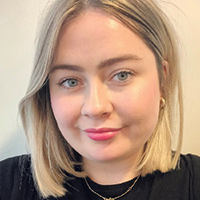 Rebecca is a content writer with over three years' experience and a keen interest in cosmetics. Cosmetify allows her to combine her blogging skills with her passion for beauty.