A Handy Guide to the Best of Amika Hair Care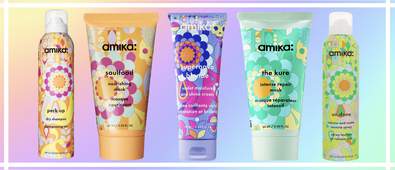 Amika entered the haircare scene armed with rainbow-inspired, Insta-worthy packaging, cool and quirky product names and of course, high-quality, revolutionary formulas. Having undoubtedly caught the eye of beauty buffs everywhere, they're the next brand to pave the way for the hair care industry.
Passionate about creating collections that cater to every type, texture and style, Amika pack their bottles with 'super stuff', all whilst banning the nasties (1,300 ingredients and counting). It's no secret that all hair is welcome here. So, pull up a chair and cast your eye over our handy guide to the best of Amika hair care, where you're bound to find your new, go-to hair essentials.

Amika Shampoo & Conditioners
Amika has become one of the go-to brands in hair care for a reason. Their range is drenched in specific products for all hair types, from messy to slick, thick to fine. Browse this bestselling selection to find the product that is tailored to your collection.
Choose a volume and thickening shampoo if you want to add some oomph to your locks or opt for a cleansing conditioner to keep those tresses feeling silky-soft. Whatever addition you make to your selection, do so with a clean conscience: all of Amika's products are vegan, cruelty-free and free from artificial colorants.

Amika Hair Styling
No-one does style quite like Amika. The ground-breaking brand knows how to perfect every look, whether it's the messy, bedhead vibe or the professional, slicked back style. Add texture, volume and long-lasting hold to your locks with their deluxe collection.
The inclusive brand caters to every style and every form: choose between a hairspray, gel or cream to sculpt those luscious locks to perfection. Sleek and compact, every product has been specifically designed to be easily portable, ideal for those fun-filled weekends away with your friends.

Amika Color Protection
Calling all blondes, brunettes and...well, everyone. Amika appreciates that colored hair needs a little bit more TLC and has created a range tailored to those who are always showing off a new hair color.
They also appreciate that there are few things more infuriating than spending your hard-earned cash on a new color, only for it to fade a few weeks later. Keep your new color looking light, bright and lustrous with their premium collection. Each product is formulated with an enriching blend to improve the look, feel and health of your locks.
Want to expand your hair care collection with more cult-favorite brands? Check out How to Use OlaplexHair Products: The Beginner's Guide.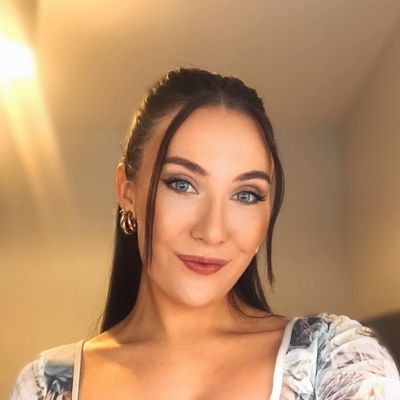 As the Senior Content Editor for Cosmetify, Carly is the go-to for all the latest (and greatest) beauty tips, tricks and trends. With over six years of experience in the industry, she knows all the ins-and-outs when it comes to health, beauty and wellbeing.