Best Chantecaille Products
A Guide to the Best Chantecaille Products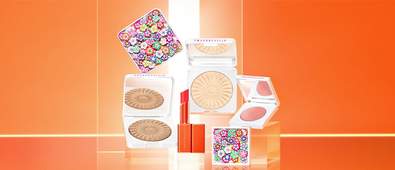 Chantecaille is the flower-inspired beauty brand that supplies its loyal fanbase with a diverse selection of skin care and makeup essentials. Loved for their inclusion of pure ingredients and botanical extracts, Chantecaille have made it their mission to provide a range of results-driven products that cater to all ages and genders.
With that in mind, we've listed their most popular products and ranges to help you find your next match made in heaven.
Chantecaille Skin Care:
Chantecaille skin care is a step above the rest, thanks to their forward-thinking, botanical-based products. Discover goodies such as tinted moisturizers, healing face masks and nourishing facial cleansers. They have everything you need and more to ensure healthy-looking, glowing and rejuvenated skin.
In fact, each item utilizes the power of flowers to nourish, hydrate and protect your precious complexion. And all products are free from nasties, like phthalates, mineral oils, palm oil, GMOs and petrolatum, so you can rest assured they are all suitable for a range of skin types. Better still, Chantecaille are also an entirely cruelty-free and vegan-friendly brand.
One of Chantecaille's best-selling products is their go-to Just Skin Tinted Moisturizer SPF15. Loved by beauty editors and A-listers alike, this moisturizer not only helps hydrate the skin, but also ensures a blurred, smoothing effect with its natural tint. Better still, it offers sun protection to prevent sun damage.
This alternative to heavy full coverage foundation is a makeup and skin care hybrid that's weightless on the skin. It's designed for anyone who wants a little help camouflaging imperfections, while still moisturizing your parched complexion.
Add a little luxury to your evening skin care routine with the Chantecaille Gold Recovery Mask. With indulgent 24-karat gold and silk extracts, this truly is a treat, which we recommend using two-three times a week.
Enriched with other nourishing components such as peptides, probiotics and blackcurrant seed oils, this face mask melts into the skin to moisturize, nurture and protect your complexion. It's a must-have for irritated and tired skin types, as it helps minimize redness and itchiness, as well as smoothing fine lines and uneven texture.
The Rice & Geranium Foaming Cleanser from Chantecaille helps wash away traces of makeup and daily impurities. To do so, it contains an innovative blend of green tea, olive leaves and soybean, which are rich in antioxidants and protect your skin from environmental stressors.
Other ingredients include seaweed to unclog pores, rice brand to gently exfoliate uneven texture and geranium to balance your skin. Simply take a small amount and massage across your face to create a foaming lather. Wash away and pat the skin dry for refreshing results.
Chantecaille Makeup:
Update your makeup regime with luxury beauty products from the outstanding and world renowned Chantecaille. Their line of makeup products contains everything from foundations to mascaras, helping you achieve modern, natural and elegant makeup looks.
Made with the utmost care and detail, Chantecaille use only high-quality botanical ingredients and advancing technology. With over 30 years of experience in the industry, the family behind Chantecaille promise to deliver a range of innovative makeup solutions. Expect an array of colors, textures and formats that seamlessly fit into your daily life and regular routines.
The Future Skin Foundation is a great option for oily skin types and irritated complexions, thanks to its soothing and refreshing gel formula. With a versatile and adjustable coverage, you can easily build up this foundation to suit your preferences.
This Chantecaille product also contains nourishing botanicals, including aloe leaf, rosemary, chamomile and green tea. These components help soothe redness and hydrate the skin. It also uses light-reflecting particles to conceal and camouflage imperfections, tackling discoloration and dark circles.
Get your hands on the best-selling Lip Chic from Chantecaille, which provides a high-shine finish but with the same coverage of a classic lipstick. Swipe across your lips to achieve a vivid pop of color and a hydrated, fuller-looking, plumped up pout.
No matter your style or skin tone, there's a wide range of beautiful shades to choose from, including dazzling reds and rosy pinks. These are perfect for stunning daytime makeup and glamorous evening looks.
Discover the cult favorite Chantecaille Longest Eyelash Faux Cils Mascara. It's the perfect product for achieving longer, fuller and flirtier eyelashes in an instant.
Enriched with natural waxes to improve volume and peptides to increase length, this mascara is a must in every makeup bag, whether you're a beauty beginner or a professional MUA. It also contains rose oil to condition your precious eyelashes and is free from nasties, like parabens, fragrance and phthalates.
Simply swipe and wiggle along your lash line to create clump-free, long-lasting color that lasts all day without any smudging.
The Chantecaille Luminescent Eye Shade is a fantastic, easy-to-use eyeshadow pan. Housed in a beautiful casing and embossed with gorgeous prints, this unique formula provides a multi-dimensional, pearlescent shimmer.
Each color compliments a range of skin tones, eye colors and makeup preferences. Discover cool shades like dusky lilac and sophisticated olive, as well as classic hues like golden copper and warm champagne.
This special collection of eye shades is inspired by Africa's Vanishing Species, helping raise awareness for endangered animals. As part of their philanthropic ventures, Chantecaille support charitable organizations and conservations across the globe, who aim to help and protect the planet.
Chantecaille Bio Lifting Collection:
Take your skin care to the next level with the Bio Lifting collection. This particular line of skin care products targets the signs of aging, like fine lines, deep-set wrinkles, dark circles and dullness. The nourishing components help lift, firm and plump the skin, ensuring a youthful, rejuvenated and glowing complexion.
Chantecaille use their innovative botanical ingredient list to ensure their range of products continually deliver nurturing and healing results. They use science-backed formulations and the power of plants to soothe the skin, with anti-inflammatory and protective properties.
Suitable for all skin types, but especially mature, dry and dull complexions.
Enhance your skin care regime with the advanced Chantecaille Bio Lifting Serum Plus. This luxury anti-ageing formula is the secret to a firmer, brighter and smoother complexion.
The hard-working ingredients include the likes of high-quality botanicals, plant stem cells and peptides, which boost collagen production and protect your skin from blue light pollution.
Use daily to help reduce redness, plump up fine lines and brighten dull complexions. It's a fortifying and tightening solution, that rejuvenates, refines and refreshes your skin. These nourishing benefits make this a firm favorite in the beauty world.
Introducing the Bio Lift Face Mask. This indulgent mask from Chantecaille revies and reawakens tired, sagging and dull complexions. It's a skin care pick me up, which you can use as a weekly treatment or as nightly prep before a special event.
Enriched with botanicals, such as bisabolol, jasmine, narcissus, mimosa flower waxes, this formula hydrates and softens the skin. It also uses a blend of tightening agents and hexapeptide to firm, plump up and smooth fine lines and wrinkles.
Smooth, uplift and firm the curves and contours of your face and neck with the Chantecaille Bio Lifting Cream+. This wonder-product has a rich, creamy texture which melts into the skin to help reduce the signs of ageing.
As with all their products, they rely on the innovative power of botanicals, including bionymph, plantago, daphne and raspberry. This blend of plant stem cells revives your complexion and provides a natural contour without any heavy, cakey makeup products.
Related Categories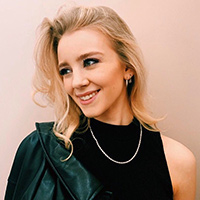 With five years' experience under her belt, Ellie has worked alongside a range of highly regarded makeup artists, giving her a real insight into what consumers should be spending their money on.