A Complete Guide to Hourglass Cosmetics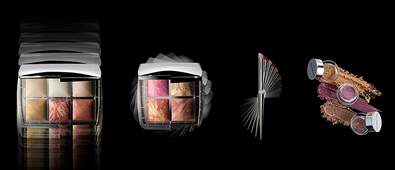 Hourglass Cosmetics is the cruelty-free, all-vegan beauty brand that has revolutionized the way we view makeup. Their kind-to-skin formulations are made with active ingredients that deliver a luxe finish – one that doesn't harm the world around us in the process.
Below, we've collated a roundup of the best Hourglass Cosmetics products to help you nail your all-vegan makeup routine!
Hourglass Foundation:
Discover a range of long-wearing, flawless and light-reflecting foundations from the cosmetic experts at Hourglass. Known for their luxury formulas and sleek packaging, Hourglass enhance daily makeup routines and turn them into a luxe, indulgent moment.
Whether you prefer liquid, powder or stick formulas, there's a foundation to suit every preference, skin type and style. Better still, they have a diverse range of shades to suit every skin tone.
Take your makeup to the next level and create a flawless base for the rest of your makeup with an Hourglass foundation.
Hourglass Makeup Brushes:
You can't achieve flawless makeup looks without the proper tools, which is exactly where Hourglass come in. From foundation brushes to eyeshadow brushes, Hourglass have a range of makeup tools and accessories to help you achieve picture-perfect looks.
Each makeup brush allows you to buff, blend and swipe your way to perfection. The brush options from Hourglass are designed to fit the curves and contours of your face, so it's easy to create a flawless, well-blended finish.
And if that wasn't enough, these professional standard tools also look fantastic in your makeup bag, thanks to the classic, chic design.
Hourglass Ambient Lighting Collection:
Get your glow on with the Ambient Lighting Collection from Hourglass. From palettes to brushes, each product helps you achieve a flawless complexion. Dust, swipe and buff the pressed powders across your skin and take your look from zero to hero in an instant.
Whether you prefer bronzers or blushers, these products offer a versatile finish and can be used at every step of your daily makeup routine. Each one is also housed in the iconic Hourglass packaging, which adds a touch of old school glamor to your kit.
Discover more makeup essentials with the First Aid Beauty Guide for Beginners.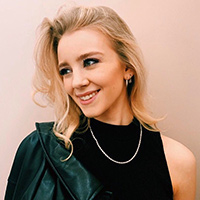 With five years' experience under her belt, Ellie has worked alongside a range of highly regarded makeup artists, giving her a real insight into what consumers should be spending their money on.