Best Sol de Janeiro Products
An Ultimate Guide to the Best Sol de Janeiro Products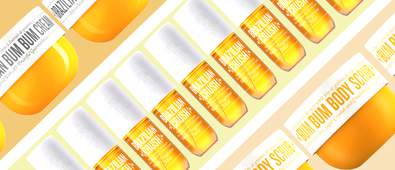 You've probably seen Sol de Janeiro's Bum Bum Cream all over your socials by now. It's the iconic product that catapulted the brand straight into the consumer spotlight, and not just because of the cool name.
Now, Sol de Janeiro's entire collection tops the want-lists of editors, A-listers and beauty buffs across the globe. As well as the vibrant packaging, feel-good formulas and mouth-watering scents, the body care range actually delivers the skin-smoothing results it promises.
If you're ready to give your beauty routine a taste of Brazil, then check out our ultimate guide to the best Sol de Janeiro products below.

Sol De Janeiro Bum Bum Range
Pronounced 'boom boom', the iconic Bum Bum range is what put Sol De Janeiro on the skin care map. We admit we were first captivated by the eye-catching name, yet we quickly moved our obsession to the gorgeous aromas, velvety textures and endless skin care benefits.
The Brazilian brand bring the soothing potential of the Amazon Rainforest to your skin care selection, harnessing the nourishment of unique ingredients like capuacu butter, caffeine and guarana.
Enhance the scent, appearance and touch of your skin with the deluxe collection, combining aromatic and skin-loving ingredients to produce a flawless finish. It's the key to unlock hydrated, smooth and renewed skin.

Sol de Janeiro Body Care
Luxurious yet affordable, Sol de Janeiro have made premium body care accessible to everyone. The Brazilian brand utilize the endless potential of their natural surroundings to formulate nourishing products that are finely scented.
Enriching and aromatic ingredients work in conjunction to deliver a therapeutic body care experience, calming the mind with the stream of vibrant aromas and smoothing the body with the rich textures. Each cream is drenched in skin-loving ingredients to produce a healthy complexion with a radiant glow, reminiscent of the gorgeous bodies that decorate Copacabana Beach.
Explore the selection here for dreamy scents and a dreamy complexion.

Sol de Janeiro Fragrances
A country as large as Brazil is bound to have a myriad of enticing aromas, whether it's the earthy accords of the Amazon Rainforest, the refreshing notes from Copacabana Beach or the smooth and sensual flavors of the coffee beans. Every unique scent is bottled into Sol de Janeiro's captivating fragrance collection, bringing the vivacity of Brazil into your wardrobe.
The vibrant and exuberant fragrances are made to complement bright colors and daring patterns, perfect for those of you who show off a distinct style. Choose a fragrance to enhance your outfit, a mist to enliven your home or why not just treat yourself to both?

Sol de Janeiro Bath & Shower Collection
Bring the buoyancy of Brazil into your bathroom with this invigorating collection. The creamy textures, gorgeous aromas and colorful designs of the bottle bring the flair and charisma from the shores of Rio de Janeiro into your routine.
Sol de Janiero have earned a reputation as the go-to brand for aromatic shower products, showcased by this scintillating range bursting with captivating aromas. Whether it's with a luxurious shampoo, a potent body scrub or a dynamic cleanser, each product is formulated with a wealth of inviting flavors.

Sol de Janiero Sun Protection & Tanning
The golden sands at Copacabana Beach are packed by beautiful bronzed bodies with a radiant glow. This supreme selection allows you to replicate the golden complexion look of those sexy, sun-kissed Brazilians without having to leave the comfort of your house.
Conversely, if you're a fan of your pale skin, you can maintain your natural color with the deluxe range of sunscreen formulas. For something in between, the gentle sunscreen lotions deliver a subtle glow, lacing your skin with the shimmer of a summer shine.
Whatever skin tone you want to show off, you can do so whilst enjoying smooth, soft and sleek skin that's finely scented with a wave of gorgeous aromas.
If you're a fan of Sol de Janeiro then you'll love Frank Body. Check out our Frank Body Guide for Beginners for all that you need to know.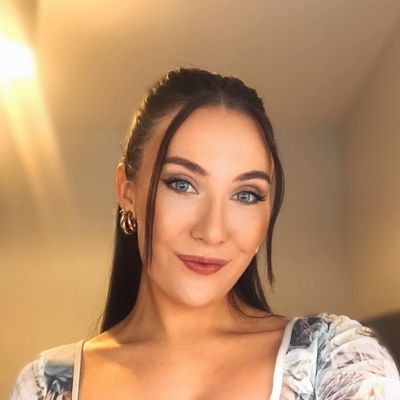 As the Senior Content Editor for Cosmetify, Carly is the go-to for all the latest (and greatest) beauty tips, tricks and trends. With over six years of experience in the industry, she knows all the ins-and-outs when it comes to health, beauty and wellbeing.