The Best Lip Scrubs for a Flake-Free Pout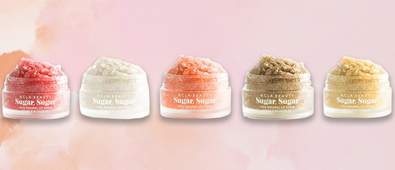 Fed up with your lipstick peeling off halfway through the day? We feel you. Luckily, there's a very easy fix that requires minimal effort. The answer? Lip scrubs.
Sure, we all probably dabbled in making our own homemade lip scrubs at some point throughout lockdown (mainly out of boredom…) but sometimes, it's best to leave it to the professionals. With that in mind, we've selected some of our favorite lip scrub saviors that banish dry skin in an instant.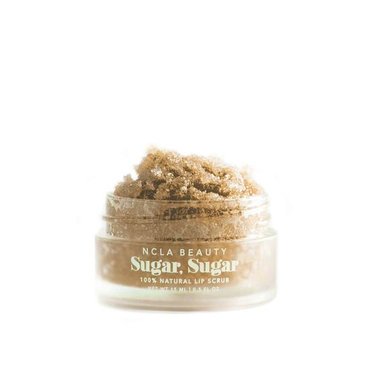 $12.00

$16.00

(25% off)
Get ready to envelop your lips in lashings of sugary nourishment with our favorite sugar scrub. This incredible formula arrives in a variety of tantalizing flavors that range from honied vanilla to refreshing watermelon, helping to make your scrubbing experience even sweeter.
Before applying your favorite Estée Lauder red lippie, try giving your pout a much-needed brush down with the brand's matching lip scrub. This exfoliating formula contains sugar crystals to buff away dead skin whilst adding a subtle plumping effect that preps and primes your lips for lipstick application.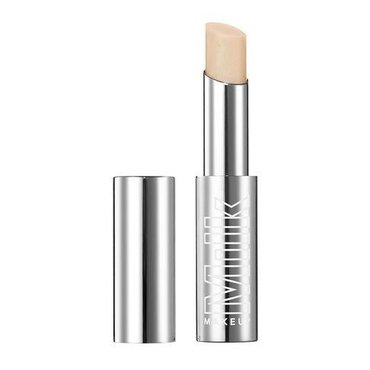 $22.00
Polish your pout with the vegan goodness of this Milk Makeup scrub. Filled to the brim with a mixture of natural humectants, this lip treatment simultaneously buffs away dry skin whilst nurturing the new layer with conditioning properties. It's the ultimate feel-good lip care essential!
Utilise the nurturing properties of beeswax with this all-natural lip scrub. Honey crystals get to work on melting away flaky skin whilst nutrient-rich beeswax conditions the new layer of skin to provide a plumper, healthier finish. We recommend pairing it together with the brand's matching Overnight Intensive Lip Treatment for the best results possible.
Pucker up with the Frank Body Cherry Bomb Lip Scrub. This vegetarian-friendly scrub contains grapefruit extract, ethically sourced beeswax and coffee seed oil to stimulate blood flow and collagen production. The result? A fuller pout that looks totally kissable!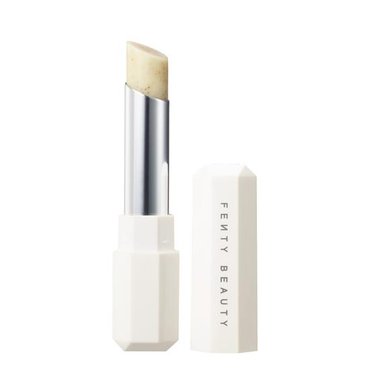 $16.00
Looking for a fuss-free way to scrub away dead skin? Look no further than the Fenty Beauty Pro Kiss'r Lip Loving Scrubstick. This nifty lip treatment lets you buff away dead skin cells on the move for an instantly flawless pout. Boasting a non-greasy finish, this scrubbing stick is packed with apricot seed scrubbers that gently remove flaking skin, prepping your pout for the application of your favorite Fenty lipstick.
Get your hands on the taste of summer with this fruity lip scrub from Revolution.
Lipstick-ready lips are just a scrub away with this budget-friendly lip treatment. The sugar-based formula gently removes any impurities and flaking skin without disturbing the lip's natural balance, making it the perfect pre-lipstick treatment.
This lip scrub is ideal for those that are looking for a remedy to dry lips. Containing shea butter, jojoba seed oil and grape seed oil, the scrub focuses its attention on softening the lips and preventing future cracking.
Lusting after something a little more luxe? BY TERRY have got you covered. This epic formulation leaves lips feeling plumped, smoothed and totally comforted with its resurfacing texture. Better still, it smells just as luxurious as it looks!
Providing a multi-tasking action, this fizzy scrub leaves your pout to feel renewed and reenergized whilst also priming your lips, ready for the application of your favorite lipstick. Fresh ingredients invigorate the skin whilst leaving a delectable scent that refreshes your smile. With regular use, lips feel softer and fuller.
Once you've found your perfect match, why not go the extra mile and discover our range of lip plumpers and lip palettes!
Related Categories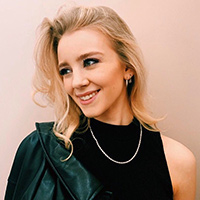 With five years' experience under her belt, Ellie has worked alongside a range of highly regarded makeup artists, giving her a real insight into what consumers should be spending their money on.