A Beginner's Guide to Sweed Lashes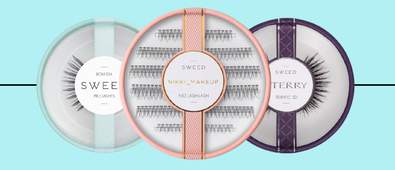 It's time to get your glam on with our beginner's guide to Sweed Lashes. Since launching in 2015, this brand has gained a cult following of loyal beauty lovers across the globe who love their high-quality, vegan-friendly falsies.
Whether you want to dress to impress or add a subtle definition during the day, they have a pair of false eyelashes to suit every style. Plus, we love their individual lashes which give a natural full effect.
Discover your favorite new pair today as we run through our top picks of Sweed Lashes.
Sweed Lashes Classic Collection
Searching for the perfect, natural-looking false eyelash? Look no further than the classic collection at Sweed Lashes. Discover varying lengths, clusters, colors and styles to suit every single event. Whether you want to get your glam on or add a little definition to your work eye makeup, they have every type of false lash you'll ever need.
The classics include popular choices such as Gabbi, Dina and Bom Dia which all provide something a little different. Each of the sets of lashes come in a pastel colored, round, reusable box that you can store your falsies in to use them again and again.
Sweed Lashes By Terry Collection
Feast your eyes on the collaboration between Sweed Lashes and the iconic cosmetics brand, By Terry. Founder Terry de Gunzburg joined forces with Sweed's very own Gabriella Elio to create false eyelashes to flatter every person.
Using their industry expertise, By Terry know what it takes to make a luxurious product that takes you from day to night perfectly. Their range of falsies with Sweed Lashes allow you to do just that, with everything from natural mini-lashes, full volume 3D falsies and clusters in varying lengths. Browse the collection and find your favorites today.
Sweed Lashes Nikki Makeup Collection
Sweed Lashes have teamed up with makeup artist Nikki Wolff to create a range of must-have false eyelashes that are not only great for professionals but are perfect for beauty beginners. Nikki understands the pain of finding a lash that delivers drama, which is why her collection allows you to add definition and fullness to your natural eyelashes.
In fact, each lash set is thoughtfully designed to look beautiful for everyone. Whatever eye shape or makeup style you prefer, these versatile false lashes are perfect for creating a range of looks. Think bold, out-out glam and natural, easy-going daytime looks.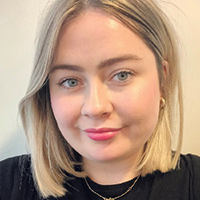 Rebecca is a content writer with over three years' experience and a keen interest in cosmetics. Cosmetify allows her to combine her blogging skills with her passion for beauty.