Beginner's Guide to Farsali
The Beginner's Guide to Farsali
Farsali is a hybrid beauty brand who combine all the many benefits of your favorite skin care and makeup products all in one handy solution. Each innovative formula is cruelty-free and housed in a luxury bottle that looks perfect on any beauty dresser.
Take a look at our brief beginner's guide to find out which Farsali products you need to add into your routine today.
Farsali Serums & Essences
Loved by beauty editors and bloggers across the globe, Farsali luxury serums and essences take the top spot and for good reason. Their innovative formulations and ingredient list ensure proactive, healthy-looking and positive results, securing them as bathroom cabinet must-haves.
The aim with Farsali is to bridge the gap between makeup and skincare, helping create the perfect base for other products. Each serum and essence get to work blurring, smoothing and balancing the complexion to ensure face makeup products blend effortlessly across the skin.
Discover your favorites and shop their collection of serums and essences today.
Farsali Rose Gold Collection
Like the entire line of Farsali products, the rose gold collection aims to create balanced and refined skin perfect for makeup looks. However, these products standout from the crowd as they add a touch of pure luxury to your usual routine, all thanks to the 24k gold flakes.
As well as the eye-catching shimmering flakes, they also contain a plethora of clean, cruelty-free ingredients, such as vitamin C and rosehip seed oil. This ensures each product delivers hydrated, smooth and radiant results.
Need more inspo for your daily routine? Why not take a look at the The Ultimate Guide to 111Skin?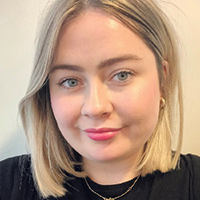 Rebecca is a content writer with over three years' experience and a keen interest in cosmetics. Cosmetify allows her to combine her blogging skills with her passion for beauty.