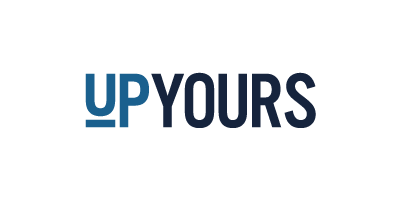 UpYours Chin Up
ChinUp Mask is the revolutionary beauty accessory that works to improve the appearance of a double chin by over 2cm - by lifting and firming the jawline and cheek contours. ChinUp mask offers instant customer satisfaction, with results that are immediately visible and measurable after only one 30 minute treatment.
With a background in technology and innovation, the ChinUp founders and co-inventors from London, have a track record of keeping up to date with trends of the industry. They know and understand the importance of offering quick-fix and non-surgical solutions, to give people the happiness and self-confidence, without the need for undergoing expensive and painful surgery.
The brand are a success at bringing new, innovative, problem-solving products to market. They understand that customers don't want to wait around for results, so they've developed products that will grant you immediate results.
After just 30 minutes of use, you'll see and feel the remarkable effects of ChinUp Mask, including a measurable reduction of chin fat. They're so confident of the results, that they include a tape measure within every pack of ChinUp Mask, for you to measure your chin before and after using the miracle product – it's a gamechanger, for sure.