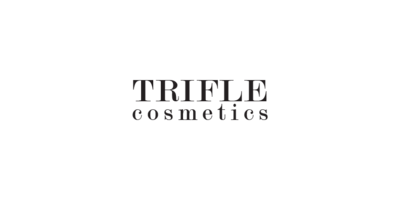 Trifle Cosmetics
Trifle Cosmetics are a nifty, niche beauty brand, that offers a wonderful variety of scrumptious makeup items, from lip stains to skin illuminators, that are each formulated with only the friendliest and most-delicious ingredients including: coconut oil, treacle and fruit extracts. These unique and magical creations certainly pack a punch.
What sets the brand apart from other cosmetic companies is their cute and colourful packaging, which resembles the nature of all things sweet and delightful.
Their mission is to create dessert-inspired makeup items that will add some treat to your beauty routine; with cruelty free, vegan, gluten and paraben free formulations, Trifle Cosmetics pride themselves on creating the purest product formulas that do not sacrifice the colour performance and pigmentation.
Indulge in a heavenly selection of makeup and body luxuries, from lip sorbets to Buttercream Body Lotion, this tasteful timeline of products will instantly please your senses and effortlessly enhance your makeup look.